All Boeing's Problems
Hey Scoopers,
After better-than-expected earnings reports from big-cap companies, the markets swept concerns about President Biden's tax increase proposal. — More on that in the "Overall Market" section.
Beyond the overall market, an old smartphone market leader is now seeking a top spot in a different business. Meanwhile, an eCommerce platform failed to meet expectations. — More on that in the "What's Up?" and "What's Down?" sections.
By the way, do you think the pandemic is the only issue for an airplane manufacturer? — More on that in the "Water Cooler" section.
But, first, here is a recap of what happened in the market yesterday:
Market Recap
U.S. markets: The stock market ended in the green zone on Thursday. Scroll down to the "Overall Market" section to read more.
Cryptocurrency: Bitcoin's price retreated to $53K per coin.
---
How to Find the Best Trades
When a stock skyrockets, we are all eager to see if it will continue to push higher or reverse course.
And there is one way to know what's coming next, but it isn't what you think. The pros have been using it for decades to pick their winning stocks. It's the only guaranteed way to get answers and doesn't involve any research.
Save your online seat at our free demonstration
(By clicking you agree to receive email updates and special offers from Vantage Point)
---
Forget About That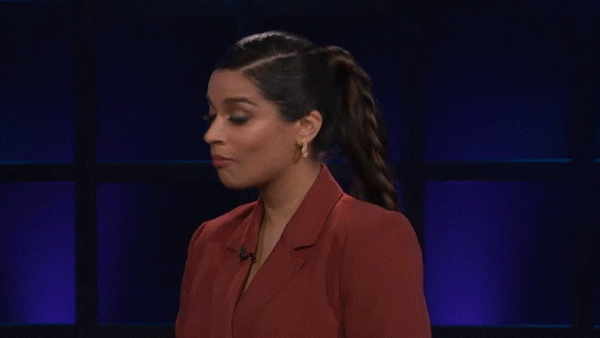 The stock market closed in the green zone on Thursday.
After reversing early gains mid-day, the stock market climbed back to near-record highs. As major companies released stronger-than-expected earnings results, the markets left behind Biden's tax proposal concerns. The S&P 500 index increased to set a record high of more than 4,200 points as the markets opened. Moreover, the markets received President Biden's message to Congress as the sign that the U.S. economy is starting to reach pre-pandemic levels.
---
Whatever It Takes
So, what happened?
Shares of Nokia (Ticker: NOK) were up by more than 10% on Thursday. After the telecom company released its earnings results, Nokia surprised the markets with better-than-expected results. Although Nokia is not a strong smartphone competitor nowadays, it has put all its efforts into leading the 5G space. Along with the increased investments, the company also announced cutting more than 10,000 jobs to boost its 5G transition. Moreover, Nokia CEO Pekka Lundmark stated the company would do "whatever it takes" to be a 5G leader.
---
Buy These 3 Cryptos to Beat Bitcoin
The cryptocurrency market is exploding in value right now… Bitcoin broke through $30,000… And dozens of cryptos have gone up more than 1,000%… If you're ready to start capitalizing on this massive boom, legendary crypto investor Matt McCall just released a new free report, "3 Cryptos to Beat Bitcoin."
You can claim your free report by clicking here.
(By clicking you agree to receive email updates and special offers from Investor Place Media)
---
Disappointing Results
So what happened?
Shares of eBay (Ticker: EBAY) were down by more than 9% on Thursday. The plunge came after the company reported its 2021 first-quarter financial results. Although eBay's revenue increased more than 42%, the eCommerce platform failed to bring new buyers and sellers. After the announcement of a slow-growing user base, Wall Street analysts downgraded the company's stock. Furthermore, strong earnings results from eBay's competitors as Shopify (Ticker: SHOP) could have given the impression to the markets that eBay's results were not impressive.
---
Boeing's Bad Results

So what happened?
Boeing (Ticker: BA) reported its sixth quarterly loss in a row.
Although many airplane manufacturers have posted negative results since the pandemic started, Boeing faces particular challenges that are dragging its recovery. Despite the company's expectation to rebound until 2021 ends, the numbers show it would not be easy. Along with the COVID-19 pandemic problems, the Government charged Boeing more than $300 million for the Air Force One maintenance-related issues. Furthermore, the company also paused the delivery of more than a hundred 737 Max because of electrical problems. Boeing CEO Dave Calhoun stated that the company's recovery is speeding up but still uneven. However, Boeing faced a record order cancellation from major airliners last year.
Moreover, the company closed the first quarter with $63.6 billion in total debt. Due to all the negative numbers posted in Boeing's 2021 Q1 earnings report, investors have raised concerns that the COVID-19 pandemic-driven problems are not the only ones the company has to figure out. For now, Boeing's defense sector is the only branch returning profits. However, it is not enough to cover the losses from its commercial aviation department.
It seems that Boeing would have to change its business model to guarantee good long-term financial health for the company.
If you have any questions, or suggestions let us know by emailing us at [email protected]. We look forward to hearing from you.