Amazon Leads the Way
Hey Scoopers,
Fed's inflation policy and the rising Treasury yield rocked the market on Friday once again. — More on that in the "Overall Market" section.
Beyond the overall market, a social media company's new privacy policies drove its share prices up. Meanwhile, an investigation by DOJ made a payment provider's stock plunge. — More on that in the "What's Up?" and "What's Down?" sections.
By the way, Amazon is leading the way towards unifying TV and streaming services. — More on that in the "Water Cooler" section.
But, first, here is a recap of what happened in the market yesterday:
Market Recap
U.S. markets: The indices ended mixed on Tuesday. Scroll down to the "Overall Market" section to read more.
Cryptocurrency: Bitcoin's price remained at around $56K per coin.
---
How to Find the Best Trades
When a stock skyrockets, we are all eager to see if it will continue to push higher or reverse course.
And there is one way to know what's coming next, but it isn't what you think. The pros have been using it for decades to pick their winning stocks. It's the only guaranteed way to get answers and doesn't involve any research.
Save your online seat at our free demonstration
(By clicking you agree to receive email updates and special offers from Vantage Point)
---
Trying to Recover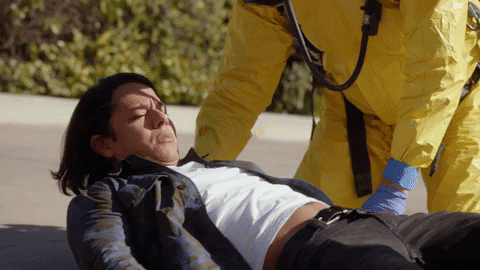 The stock market ended mixed on Friday. After the plunge on Thursday, the Nasdaq index partially recovered losses while the other two indices finished in red.
Despite the Fed's accommodative monetary policy reinstatement on Wednesday, the stock market is still concerned about inflation shockwaves in the long-term. The Nasdaq index climbed 0.76%. However, it was not enough to recover another weekly loss. After worse-than-expected earnings reports in the industrial sector, the Dow Jones index decreased 0.71%, and the S&P 500 returned a near-zero return.
---
Facebook Made Up
So, what happened?
Shares of Facebook (Ticker: FB) were up by more than 4% on Friday. After lengthy discussions, Facebook changed sides over Apple's (Ticker: AAPL) new privacy policies. Recently, Facebook criticized Apple for imposing more ad-tracking restrictions on iOS. After investors raised concerns about the policies' impact on Facebook's revenue, its CEO Mark Zuckerberg confirmed that the policies "could strengthen Facebook," regaining investors' confidence.
---
3 Monster Stocks That Could Reach New Highs in 2021
Stock market investing isn't nearly as difficult as many professionals would have you believe…The truth is that by applying a reliable and consistent strategy anyone can build a portfolio that's tailored to their particular retirement goals. To make things easier we have assembled a brand new report on how to find the best stocks and industries to invest in, along with our 3 top stocks for 2021.
Download the Stock Report Here (Free)
(By clicking you agree to receive email updates and special offers from FxTrade Group)
---
Under Investigation
So what happened?
Shares of Visa (Ticker: V) were down by more than 6% on Friday. After the Department of Justice's antitrust division announced an investigation over Visa debit practices, investors ran to sell off the company's shares. The accusations revolve around Visa limiting merchants' ability to use less expensive routing networks. Following the announcement, the payment provider stated that it is working with the Department of Justice and denied the accusation.
---
Amazon Leads the Way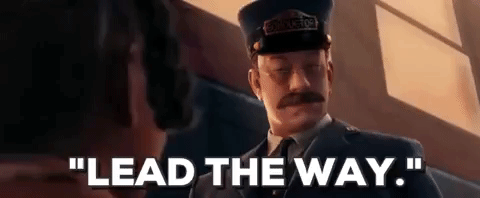 So what happened?
Amazon (Ticker: AMZN) is entering the broadcast business.
After becoming the top apparel seller in the U.S., Amazon is now entering the broadcast business. The company sealed an 11-year billionaire deal with the NFL on Thursday. The agreement guaranteed Amazon the exclusive rights to broadcast Thursday Night Football, starting in 2023. Following the agreement for broadcasting rights until 2033, Amazon will pay $1 billion per year as the NFL games streaming will be added to the Amazon Prime Video package.
The line between television and streaming services seems to be ending, and Amazon is leading the way.
If you have any questions, or suggestions let us know by emailing us at [email protected]. We look forward to hearing from you.