America's Biggest Startup
Hey Scoopers,
The indices turned green thanks to the better-than-expected new jobless claims. — More on that in the "Overall Market" section.
Beyond the overall market, the reopening sparked confidence in a movie theater company's investors. Meanwhile, a backlash pushed down an apparel brand's stock price. — More on that in the "What's Up?" and "What's Down?" sections.
By the way, do you know what is the biggest startup right now? — More on that in the "Water Cooler" section.
But, first, here is a recap of what happened in the market yesterday:
Market Recap
U.S. markets: All the three indices closed in the green on Thursday. Scroll down to the "Overall Market" section to read more.
Cryptocurrency: Bitcoin's price remained at $52K per coin.
---
The cryptocurrency market is exploding in value right now… Bitcoin broke through $30,000…. And dozens of cryptos have gone up more than 1,000%… If you're ready to start capitalizing on this massive boom, legendary crypto investor Matt McCall just released a new free report, "3 Cryptos to Beat Bitcoin."
You can claim your free report by clicking here.
(By clicking you agree to receive email updates and special offers from Investor Place Media)
---
Starting to Digest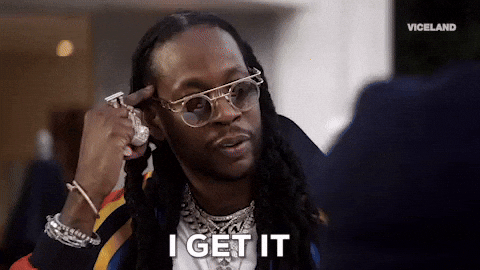 The markets ended in the green zone on Thursday. It ended a three-day losing streak.
After dipping on the opening, all the three indices climbed back to the green zone and erased earlier daily losses. Although some investors stayed skeptical that the Fed will adjust its easy inflation control policy, the markets started to digest Powell's assertions that the Fed remains committed to targeting a 2% inflation rate in the long-term. Moreover, Powell stated that the economic outlook is improving as the vaccine rollout continues. The statement gave momentum for Thursday's performance recovery. Moreover, the new jobless claims report came better than expected, helping the market regain confidence.
---
Reopen Sparkled Confidence
So, what happened?
Shares of AMC Entertainment (Ticker: AMC) were up by more than 20% on Thursday. Although the company is part of the "meme stock" group, the movie theater company's stock price spiked for a different reason. As of last Friday, the movie theater chain reopened nearly all of its U.S. locations. Last year, AMC's revenue shrank 77% compared to 2019. However, investors turned confident toward the company's recovery in 2021 as the economy reopens. 2021's post-pandemic reopening is AMC's best bet to bring back last year's lost revenue.
---
How to Find the Best Trades
When a stock skyrockets, we are all eager to see if it will continue to push higher or reverse course.
And there is one way to know what's coming next, but it isn't what you think. The pros have been using it for decades to pick their winning stocks. It's the only guaranteed way to get answers and doesn't involve any research.
Save your online seat at our free demonstration
(By clicking you agree to receive email updates and special offers from Vantage Point)
---
Massive Backlash
So what happened?
Shares of Nike (Ticker: NKE) were down by almost 4% on Thursday. The company is a member of the "Better Cotton Initiative" group, which developed a policy to avoid Xinjiang's cotton over human rights concerns. After the group publicly criticized Xinjiang's region for using forced labor, Chinese state media encouraged consumers to boycott the brands. Following the boycott, Chinese e-commerces removed H&M from its platforms. It left investors concerned that Nike will be the next, as Chinese sales represent 18% of Nike's total revenue.
---
America's Biggest Startup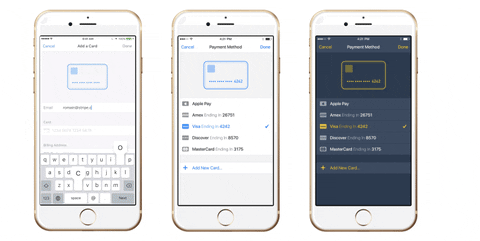 So what happened?
Stripe became the most valuable U.S. startup.
After its latest $600 million funding round, Stripe witnessed its valuation skyrocket to $95 billion. Following the new valuation, the payment processing software company became America's most prominent startup. Although the startup competes against large companies such as Paypal (Ticker: PYPL) and Amazon (Ticker: AMZN), it is not afraid of enlarging its business. Stripe plans to use the raised funds to expand its European operations. Moreover, the company stated that it is working to deploy its payment processing platform to Brazil, India, Indonesia, and many other countries. Following the expansion announcements, Stripe revealed that its platform processed more than $1 billion in 2020 for its top 55 customers.
It seems that Stripe will become a strong contender for the payment processing market dominance.
If you have any questions, or suggestions let us know by emailing us at [email protected]. We look forward to hearing from you.