Challenging 2021
Hey Scoopers,
Higher than expected rise in the new unemployment claims damned the market's mood. — More on that in the "Overall Market" section.
Beyond the overall market, one chain restaurant is back on the growth saddle, while a retailer disappointed investors with a gloomy 2021 forecast. — More on that in the "What's Up?" and "What's Down?" sections.
Oh, by the way, as evident by corporate America's 2021 forecasts, this year will be challenging. — More on that in the "Water Cooler" section.
But, first, here is a recap of what happened in the market yesterday:
Market Recap
U.S. markets: All three indices ended Thursday in the red. Scroll down to the "Overall Market" section to read more.
Cryptocurrency: Bitcoin's price is off its all-time high but still above the $51,000 per coin.
---
Options traders: MASSIVE shift incoming!
In 1992 … 2008 … 2012 … 2016 … massive market shifts took place to transform some people's wealth…and now it's happening in 2020.
What is it? "THE VOMMA ZONE" and it's hitting again in 2021!
Learn more about it HERE and get a personal insight from me in your inbox.
(By clicking you agree to receive email updates and special offers from Trader News Media)
---
Unemployment Claims On The Rise
The stock market indices finished the day in the red unanimously. The red results are courtesy of an unexpected rise in the number of new jobless claims. We all thought the economy is back on track. However, the increase in the number of new jobless claims is a good reminder that the COVID-19's impact on the economy is still quite prevailing, and it takes time to recover fully.
---
People are Dining Again
So, what happened?
Shares of Cheesecake Factory (Ticker: CAKE) were up more than 8%. Despite a horrific 2020, analysts are upgrading the stock to a Buy recommendation with higher price targets, counting on the reopening impact in 2021. There is no surprise there as people are going back to dining in restaurants.
---
Former Mechanic Reveals His 3-Click, 6-Figure Trading System
$39,800…$66,500…$158,600…These are the kinds of profits that a former mechanic is making by following a simple, 3-click strategy…A strategy that requires less than 60 minutes a week to execute.
Click right here to view the free training video for more details.
(By clicking you agree to receive email updates and special offers from Market Traders Daily)
---
Uncertain 2021, Again
So what happened?
Shares of Walmart (Ticker: WMT) were down by more than 6%. The company indeed surprised everyone by missing the expectations. Going through the quarterly earnings report reveals an unprofitable quarterly forecast with negative earnings per share due to more than a billion dollars in COVID-19 expenses. The gloomy outlook got a lot of investors off-guard.
---
Challenging 2021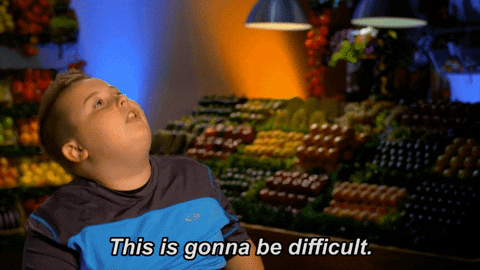 So what happened?
As earnings reports roll in, we get to see corporate America's expectations for the next quarter and year. The expectations are relatively subdued. Case and point is Walmart's (Ticker: WMT) next quarter outlook that we just discussed in the "What's Down?" section.
It seems 2021 will be a challenging year for many companies as store closures, inventory and logistic challenges, and loss of revenue and income make their dent in companies' financial statements.
If you have any questions, or suggestions let us know by emailing us at [email protected]. We look forward to hearing from you.