Crash Warnings
Hey Scoopers,
Stock market crash warnings continue. — More on that in the "Overall Market" section.
Beyond the overall market, one company experienced an epic short squeeze, while investors changed their minds about another company. — More on that in the "What's Up?" and "What's Down?" sections.
Oh, by the way, can an 8% interest rate be possible? — More on that in the "Water Cooler" section.
But, first, here is a recap of what happened in the market Friday:
Market Recap
U.S. markets: The stock market indices took different directions but moved only slightly. Scroll down to the "Overall Market" section to read more.
Cryptocurrency: Bitcoin's price moved up from below $30,000 per coin to more than $32,000.
---
America's #1 Stock Picker Reveals Next 1,000% Winner (free)
He's found 40 1,000% or higher stock market winners. He beat 650 of the world's most famous investors (including Bill Ackman and David Einhorn) in a trading contest. And today, he's revealing the critical top trend to watch and his next potential 1,000% winner for free, right here. No credit card, email address, or subscription required.
---
Warnings Continue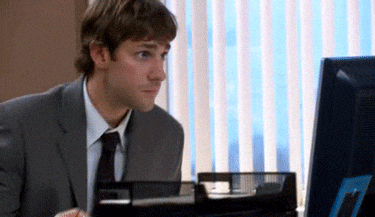 The S&P 500 and the Dow finished Friday in the red but only barely. At the same time, the Nasdaq index ended the day in the green but only slightly. President Biden signed an executive order to enhance the stimulus cheques' distribution, among a few other enhancements.
Once again, market crash warnings by Billionaires and investors crowded the news. Charlie Munger, Buffett's right hand, was one of them who complained about not finding any good bargains in the market anymore.
---
Short Squeeze
So, what happened?
Shares of GameStop (Ticker: GME) also popped more than 58%. This one, however, was due to the so-called short squeeze. When a stock is heavily shorted, and many are betting on the stock's price drop, a small upward movement forces everyone who shorted the stock to buy the company's shares to pay for the bet they have made against the stock. Trading had to stop at some point during the day to prevent And if you look at GameStop's Stock Card, click on the sentiment indicator, you can see how heavily the stock was shorted, and it becomes apparent why the stock jumped so much.
---
Former Mechanic Reveals His 3-Click, 6-Figure Trading System
$39,800…$66,500…$158,600…These are the kinds of profits that a former mechanic is making by following a simple, 3-click strategy…A strategy that requires less than 60 minutes a week to execute.
Click right here to view the free training video for more details.
(By clicking you agree to receive email updates and special offers from Market Traders Daily)
---
Changing Minds
So what happened?
Shares of Intel (Ticker: INTC) dropped more than 9%. A few weeks ago, everybody was excited about the new CEO. Today, the company announced its latest quarterly earnings. The earning report was quite impressive, surpassing expectations. However, the incoming CEO told investors that he would wantIntel to double-down on building its own chips. Investors didn't like the direction because the company has fallen behind its more nimble competitors such as AMD (Ticker: AMD), and it seems they changed their minds about Intel, at least for now.
---
Is an 8% Interest Rate Possible?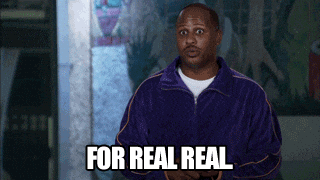 So what happened?
Recently we have been researching the cryptocurrency market and came across a company called BlockFi. This is a cryptocurrency platform that allows you to buy and store your bitcoin and other well-known cryptocurrencies. You can also store your U.S. dollars there. The interesting thing about it is that the company pays more than 8% per year if you keep your cryptocurrencies on their platform.
The implication is that you can put your money there and easily match the historical return of the S&P 500. Of course, you always run the risk of losing value because cryptocurrencies are quite volatile. Nevertheless, more than 8% interest rate is almost unheard of.
Remember, we are not endorsing BlockFi. This is purely research into the emerging cryptocurrency industry and something to pay attention to and understand.
If you have any questions, or suggestions let us know by emailing us at members@tradestocks.com. We look forward to hearing from you.