Cryptos as Payments
Hey Scoopers,
The stock market rallied as traders waited for President Biden's infrastructure plan's unveiling and the 10-Year Treasury bond yield retreaded. — More on that in the "Overall Market" section.
Beyond the overall market, investors approved a start-up's plan to lead the market. Meanwhile, the world's largest meat exporter undermined its investors' confidence. — More on that in the "What's Up?" and "What's Down?" sections.
By the way, what do you think about paying for daily purchases with cryptos? — More on that in the "Water Cooler" section.
But, first, here is a recap of what happened in the market yesterday:
Market Recap
---
Buy These 3 Cryptos to Beat Bitcoin
The cryptocurrency market is exploding in value right now… Bitcoin broke through $30,000…. And dozens of cryptos have gone up more than 1,000%… If you're ready to start capitalizing on this massive boom, legendary crypto investor Matt McCall just released a new free report, "3 Cryptos to Beat Bitcoin."
You can claim your free report by clicking here.
(By clicking you agree to receive email updates and special offers from Investor Place Media)
---
Trillion Dollar Plan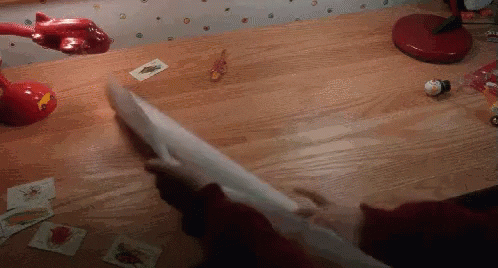 The stock market ended mixed on Wednesday. The Nasdaq index rebounded as the 10-Year Treasury bond yield reversed from pandemic highs. On the other hand, the Dow Jones index slightly fell as the stock market waited for President Biden's infrastructure bill. After the market closed, President Biden unveiled its infrastructure proposal. The spending package will cost more than $2 trillion over eight years. Moreover, the plan includes improvements in transportation infrastructure, elderly care, and affordable housing as its primary goals. The bill also proposes a corporate tax hike to 28% to finance the package.
---
Aiming for the Top
So, what happened?
Shares of ThredUp (Ticker: TDUP) were up by almost 6% on Wednesday. Investors are confident about ThredUp's plans to become the leading marketplace for second-hand apparel. Although the project is audacious, the company's numbers show it is on the right track. The platform connected more than 1.2 million active users with more than 400,000 active sellers, and it is rapidly growing. Despite the tough competition ahead, ThredUp seems not to be afraid of competing for the top spot.
---
How to Find the Best Trades
When a stock skyrockets, we are all eager to see if it will continue to push higher or reverse course.
And there is one way to know what's coming next, but it isn't what you think. The pros have been using it for decades to pick their winning stocks. It's the only guaranteed way to get answers and doesn't involve any research.
Save your online seat at our free demonstration
(By clicking you agree to receive email updates and special offers from Vantage Point)
---
Investors Stepping Back
So what happened?
Shares of JBS (Ticker: JBSAY) were down by almost 7% on Wednesday. The world's largest exporter of animal protein agreed to pay $20 million to settle for recent lawsuits. The lawsuits accused JBS of conspiring to fix pork prices from 2009 to 2021. Moreover, investors raised concerns about more legal issues as the company is reportedly involved in multiple political and food processing scandals. Despite JBS's recent attempts to regain investors' confidence, the endless lawsuits have undermined investors' confidence altogether.
---
Cryptos as Payments
So what happened?
PayPal (Ticker: PYPL) launched crypto checkout services.
On Tuesday, PayPal announced that the company would allow U.S. consumers to use cryptocurrencies to pay online merchants globally. After developing the feature for one year, the company stated that the customers would have the option to convert their holdings into fiat currency at checkout. PayPal said that the conversion service would support Bitcoin, Ether, Bitcoin Cash, and Litecoin.
Instead of directly transacting the cryptocurrencies, PayPal affirmed that it would convert the cryptos to fiat currency to protect its merchants from cryptos' price volatility. Moreover, its CEO Dan Schulman stated that "it will be the first time people can seamlessly use cryptocurrencies as a credit or debit card." PayPal expects to make it available for more than 29 million merchants in the coming months.
It seems that PayPal's new payment method could mean a kickoff to crypto usage for daily purchases.
If you have any questions, or suggestions let us know by emailing us at [email protected]. We look forward to hearing from you.