El Salvador's New Currency
Hey Scoopers,
After setting new record highs in the previous session, the stock market digested new data pointing to inflation. — More on that in the "Overall Market" section.
Beyond the overall market, an electric truck marker successfully calmed down its investors. Meanwhile, an energy company has a larger competitor joining the market. — More on that in the "What's Up?" and "What's Down?" sections.
By the way, El Salvador adopted Bitcoin. — More on that in the "Water Cooler" section.
But, first, here is a recap of what happened in the market yesterday:
Market Recap
U.S. markets: The stock market ended in the red zone on Thursday. Scroll down to the "Overall Market" section to read more.
Cryptocurrency: Bitcoin's price stayed at $40K per coin.
---
Daily trading lessons right to your inbox
Get 12 free stock market lessons delivered to your email from Investor's Business Daily, the leader in investing education for over 35 years. We'll cover the basics of better investing and show you how to give yourself an edge in the market.
GET FREE LESSON outside the norm.
(By clicking you agree to receive email updates and special offers from Investors Business Daily)
---
More Data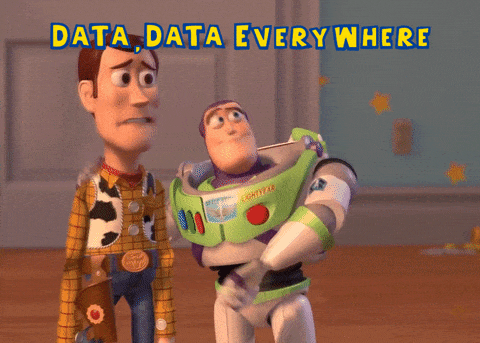 The stock market ended in the red zone on Tuesday.
After hitting new records high in the previous session, the markets retreaded back to lower levels. The Commerce Department's May retail sales report showed the first drop in sales since February, indicating a lower consumption as the stimulus-boosted period ends. Furthermore, the Bureau of Labor Statistics expects a 6.6% increase in the producer price index. Both indicators reiterated investors' concerns about a higher inflation rate.
---

Not That Bad
So, what happened?
Shares of Lordstown (Ticker: RIDE) were up by more than 7% on Thursday. After the executive board opened an investigation over its now-former CEO and CFO on Monday, the electric truck maker announced it still has money to keep operations until May 2022. Although the announcement calmed investors, Lordstown affirmed it would have a limited pickup production, leaving more uncertainties in the future. No wonder why the 11% stock price jump during the normal trading hours gradually faded down to 7% in the after-hours trading.
---
Top 5 Stocks Under $10 For 2021
Investing in stocks under $10 could significantly increase the returns on your portfolio, especially if you pick the right stocks! Within this report you will find 5 top stocks that offer investors huge upside potential and the best bang for their buck.
Get the top 5 stocks now!
(By clicking you agree to receive email updates and special offers from FxTrade Group)
---
Competition Ahead
So what happened?
Shares of Plug Power (Ticker: PLUG) were down by more than 4% on Thursday. The price drop came after General Motors (Ticker: GE) and Wabtec (Ticker: WAB) announced a partnership to develop locomotive batteries and hydrogen fuel cell systems. GM's entrance into this space means a new significant competitor for Plug. Although the energy company has solid grounds, GM's competition will not be easy for Plug.
---
El Salvador's New Currency

So what happened?
El Salvador became the first country in history to approve Bitcoin as a legal currency. Although the Latin country uses the American dollar as its official currency, El Salvador's President believes cryptocurrency adoption would improve financial inclusion among the 70% of residents who don't have access to the essential services from traditional financial institutions. From now on, Salvadorian businesses will have to accept Bitcoin as payment. Moreover, Salvadorians would have the option of paying taxes with Bitcoin.
It seems that the first step to adopting cryptocurrency as a daily currency has been taken. This means a significant win for the overall adoption of cryptocurrencies globally.
If you have any questions, or suggestions let us know by emailing us at [email protected]. We look forward to hearing from you.