Far From Recovery
Hey Scoopers,
Announcements of more restrictions in Europe's largest economy and Powell's new statement about the economy's state dragged down the indices. — More on that in the "Overall Market" section.
Beyond the overall market, a company's business model shift pleased its investors. Meanwhile, doubts over a drugmaker's vaccine affected its stock's performance. — More on that in the "What's Up?" and "What's Down?" sections.
By the way, do you think gaming-chat software is the next big thing? — More on that in the "Water Cooler" section.
But, first, here is a recap of what happened in the market yesterday:
Market Recap
U.S. markets: All the three indices closed in red on Tuesday. Scroll down to the "Overall Market" section to read more.
Cryptocurrency: Bitcoin's price remained at $54K per coin.
---
How to Find the Best Trades
When a stock skyrockets, we are all eager to see if it will continue to push higher or reverse course.
And there is one way to know what's coming next, but it isn't what you think. The pros have been using it for decades to pick their winning stocks. It's the only guaranteed way to get answers and doesn't involve any research.
Save your online seat at our free demonstration
(By clicking you agree to receive email updates and special offers from Vantage Point)
---
Far From Recovery
The stock market ended in the red zone on Tuesday. The Dow Jones index had its worst day in three weeks.
After fluctuating around the flat line during the day, all the three indices ended the day with losses. Along with Germany's announcement of a lockdown extension, Powell's statement that the economy is "far from complete recovery" deteriorated the sentiment. The market now turns its attention to the Powell/Yellen hearing before Congress on Wednesday.
---
Zooming Toward a New Model
So, what happened?
Shares of Zoom (Ticker: ZM) were up by nearly 4% on Tuesday. Zoom announced a business model shift. After offering free Zoom calls during the pandemic, Zoom will allow companies to embed its video conferencing software into their apps and websites without Zoom's branding. The company is preparing for when the pandemic is over., Investors liked what they heard and turned bullish towards Zoom's new revenue stream.
---
3 Monster Stocks That Could Reach New Highs in 2021
Stock market investing isn't nearly as difficult as many professionals would have you believe…The truth is that by applying a reliable and consistent strategy anyone can build a portfolio that's tailored to their particular retirement goals. To make things easier we have assembled a brand new report on how to find the best stocks and industries to invest in, along with our 3 top stocks for 2021.
Download the Stock Report Here (Free)
(By clicking you agree to receive email updates and special offers from FxTrade Group)
---
Can't Prove Effectiveness
So what happened?
Shares of AstraZeneca (Ticker: AZNCF) were down by almost 3% on Tuesday. After Europe halted the drugmaker's vaccine rollout for nearly a week, U.S. federal health officials accused AstraZeneca of presenting misleading information about its vaccine effectiveness. The company's inefficiency in proving its vaccine effectiveness information undermines investors' confidence towards AstraZeneca's vaccine.
---
Discord's New Owner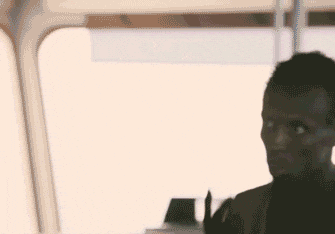 So what happened?
Microsoft (Ticker: MSFT) is reportedly planning to acquire Discord.
Discord is a famous gaming-focused free chat software. Although the software is free, Discord's last year's revenue reached $130 million. The revenue comes from its monthly subscriptions, called Nitro. Now, Microsoft is reportedly planning to acquire Discord for over $10 billion. After last December's $100 million funding round, its valuation reached $7 billion. The COVID-19 pandemic boosted Discord's user base to 140 million monthly active users.
Microsoft plans to bundle Discord's subscription to its Game Pass plan. It seems that the tech company is looking to dominate the gaming-focused chat business.
If you have any questions, or suggestions let us know by emailing us at [email protected]. We look forward to hearing from you.