Fastly's Service Unavailable
Hey Scoopers,
After mixed job data from the Labor Department on Tuesday, the markets lost earlier enthusiasm and ended below the flat line. — More on that in the "Overall Market" section.
Beyond the overall market, a software company proved to investors that its plans to shift its business model are on the right track. Meanwhile, an analyst downgraded a communication company's stock due to bearish sentiment. — More on that in the "What's Up?" and "What's Down?" sections.
By the way, many different websites went dark earlier this week. One of our favorite stocks was the reason. — More on that in the "Water Cooler" section.
But, first, here is a recap of what happened in the market yesterday:
Market Recap
U.S. markets: The stock market ended in the red zone on Wednesday. Scroll down to the "Overall Market" section to read more.
Cryptocurrency: Bitcoin's price increased to $36K per coin.
---
How Are You Conquering Volatility?
Unfortunately, you'll never fully take control of your financial future if you're only using information from the past – lagging indicators and historical data.To bring your trading success to new heights, you will need a tool that uses past data to predict future stock movements. We want you to find the best trading opportunities faster.
Click here to register for our complimentary demonstration of this forecasting tool
(By clicking you agree to receive email updates and special offers from Vantage Point)
---
Workforce Shortage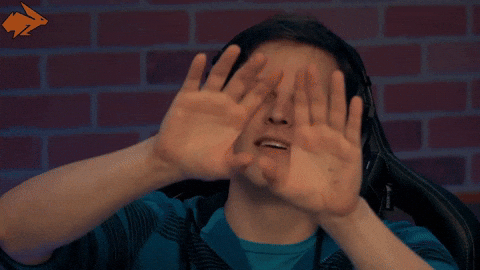 The stock market ended in the red zone on Wednesday.
Although trading higher on opening, all the three indices ended lower. On Tuesday, data from the Labor Department showed job openings reached a record. However, the voluntary quit rate also surged, leaving the markets with ambiguous results. Analysts believe the labor market is still struggling to gain momentum as some workers are still reluctant to go back to work.
---

Successful Choice
So, what happened?
Shares of American Software (Ticker: AMSWA) were up by more than 39% on Wednesday. Nope, it is not a meme stock. So, why is the stock up that much? After the software company reported its fiscal fourth-quarter earnings, investors were satisfied with a successful transition to a recurring-revenue model. American Software's subscription fees soared by more than 28%. The growth helped boost American's net earnings to a 185% increase. It seems the transition to a new model was a good decision.
---
Are you ready for the 46th?
The time of Donald Trump, the 45th President of the United States, is over. Joe Biden is officially the 46th President. But few people are aware of what is coming next. Because 2020's historic election… the Covid-19 Pandemic… the unprecedented global lockdown… the rise of crypto currencies and stay-at-home stocks… They've set the stage for the most transformative period in American history we may ever witness.
Click this link here now.
(By clicking you agree to receive email updates and special offers from Rogue Investing)
---
Downgrade
So what happened?
Shares of Dish Network (Ticker: DISH) were down by more than 7% on Wednesday. Although the company started as a satellite TV operator, Dish has shifted to a wireless carrier. Following the business model change, an analyst downgraded the stock. From the analyst's point of view, building a wireless network business is hard and could cause coverage and quality problems for Dish in the future.
---
Fastly's Service Unavailable

So what happened?
On Tuesday, an internal glitch at Fastly's (Ticker: FSLY) cloud services caused multiple websites to go down and stay unavailable. The shutdown affected large websites like Amazon (Ticker: AMZN), Reddit, Twitch, etc. Although the company fixed the issue, it highlighted the high dependency companies have on Fastly's networks. Later, the company stated the issue appeared during a software update. The connectivity issues were so large that 26 different countries reported problems accessing websites and cloud data, including the U.K. government. Despite the global internet outage, it seems that investors' sentiment didn't turn bearish toward the company as its stock continued to rise.
If you have any questions, or suggestions let us know by emailing us at members@tradestocks.com. We look forward to hearing from you.