Going Private
Hey Scoopers,
After the holiday on Monday, the stock market came back with mixed feelings about inflation concerns. — More on that in the "Overall Market" section.
Beyond the overall market, an EV maker has delivered a record number of cars in the middle of a semiconductor shortage. Meanwhile, a cannabis company announced worse-than-expected losses for investors. — More on that in the "What's Up?" and "What's Down?" sections.
By the way, another data management company is going private. — More on that in the "Water Cooler" section.
But, first, here is a recap of what happened in the market yesterday:
Market Recap
U.S. markets: The indices ended mixed on Tuesday. Scroll down to the "Overall Market" section to read more.
Cryptocurrency: After dropping under $31K per coin on the weekend, Bitcoin's price decreased to $36K per coin.
---
Are you ready for the 46th?
The time of Donald Trump, the 45th President of the United States, is over. Joe Biden is officially the 46th President. But few people are aware of what is coming next. Because of 2020's historic election… the Covid-19 Pandemic… the unprecedented global lockdown… the rise of cryptocurrencies and stay-at-home stocks… They've set the stage for the most transformative period in American history we may ever witness.
Click this link here now.
(By clicking you agree to receive email updates and special offers from Rogue Investing)
---
Times of Uncertainty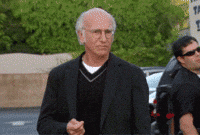 The stock market ended mixed on Tuesday.
After a day of volatility for the markets, only the Dow Jones index ended in the green zone. Although officials at the Federal Reserve reassured that it doesn't identify any inflationary pressures, the markets disagreed as the 10-Year Treasury bond yield rose above 1.6%. Now, investors turn attention to reports from the Department of Labor later this week.
---
No Shortage
So, what happened?
Shares of Xpeng (Ticker: XPEV) were up by more than 7% on Tuesday. Despite an ongoing global semiconductor shortage, the EV maker reported an increase in deliveries. According to the company, it delivered 10% more cars compared to April 2021. The number also represents a 483% increase from a year-over-year perspective for May. Although Xpeng's flagship P7 price is above market average, the car has boosted its numbers in 2021.
---
Top 5 Stocks Under $10 For 2021
Investing in stocks under $10 could significantly increase the returns on your portfolio, especially if you pick the right stocks! Within this report you will find 5 top stocks that offer investors huge upside potential and the best bang for their buck.
Get the top 5 stocks now!
(By clicking you agree to receive email updates and special offers from FxTrade Group)
---
Larger Losses
So what happened?
Shares of Canopy Growth (Ticker: CGC) were down by more than 6% on Tuesday. The dip came after the marijuana stock reported worse-than-expected losses in its quarterly report. Although the cannabis company estimated a $0.22 loss per share, it delivered a $1.85 loss per share. Moreover, the company reported a 23% increase in full-year losses. Although Canopy doesn't think it is all bad news, it seems that investors thought differently.
---
Cloudera Going Private

So what happened?
Cloudera (Ticker: CLDR) announced it is going private.
After four years as a publicly traded company, the data analytics company decided to retread from the stock market for now. The private equity firm KKR (Ticker: KKR) agreed to purchase Cloudera for $5.3 billion, at $16 per share. Although Cloudera's open-source software had advantages over competitors, the company witnessed a diminishing number of clients. According to Cloudera, most of its enterprise-level customers decided to move their data to the cloud. The shift caused hard competition against better-financed rivals such as Amazon's (Ticker: AMZN) web services and Microsoft's (Ticker: MSFT) Azure. In KKR's perspective, the deal would give Cloudera the resources to expand its addressable market opportunity.
Although the data management business is intensely competitive, KKR is confident that Cloudera would come back.
If you have any questions, or suggestions let us know by emailing us at [email protected]. We look forward to hearing from you.