Goodbye to Yahoo
Hey Scoopers,
After a week full of better-than-expected earnings reports, investors came back optimistic from the weekend pause. — More on that in the "Overall Market" section.
Beyond the overall market, a supermarket chain closed a deal with a drone company to offer express drone deliveries. Meanwhile, a biotech company disappointed investors after forecasting a delay in COVID-19 vaccine deliveries. — More on that in the "What's Up?" and "What's Down?" sections.
By the way, do you think there is still space for another competitor in the digital advertising business? — More on that in the "Water Cooler" section.
But, first, here is a recap of what happened in the market yesterday:
Market Recap
U.S. markets: The stock market ended mixed on Monday. Scroll down to the "Overall Market" section to read more.
Cryptocurrency: Bitcoin's price declined to $55K per coin.
---
How to Find the Best Trades
When a stock skyrockets, we are all eager to see if it will continue to push higher or reverse course.
And there is one way to know what's coming next, but it isn't what you think. The pros have been using it for decades to pick their winning stocks. It's the only guaranteed way to get answers and doesn't involve any research.
Save your online seat at our free demonstration
(By clicking you agree to receive email updates and special offers from Vantage Point)
---
Ready For More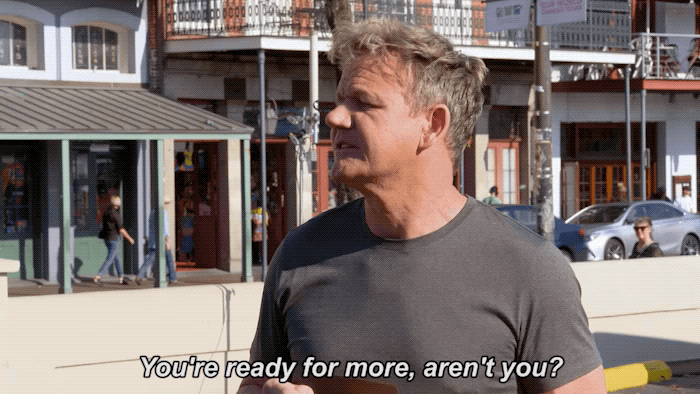 The stock market ended mainly in the green zone on Monday.
Although the Nasqad index slipped 0.48% at the end of the session, both the Dow Jones index and the S&P 500 index logged positive results. After 86% of the S&P 500 index companies beat first-quarter earnings expectations last week, investors came back on Monday confident that the remaining companies will also outperform analysts' estimates along the week. Furthermore, the markets point that the better-than-expected Q1 earnings reports wave will be the best one since 2008.
---
Order is on the Way
So, what happened?
Shares of Kroger (Ticker: KR) were up by more than 2% on Monday. The supermarket chain announced it is testing a drone-delivered groceries program. The company would partner up with Telegrid Technologies to launch a pilot program at a Kroger store in Ohio. The company also stated the test deliveries would begin this week. Moreover, Kroger guaranteed that only licensed Drone Express pilots would conduct the flights, ensuring that all of its drones operate safely according to FAA regulations.
---
Buy These 3 Cryptos to Beat Bitcoin
The cryptocurrency market is exploding in value right now… Bitcoin broke through $30,000… And dozens of cryptos have gone up more than 1,000%… If you're ready to start capitalizing on this massive boom, legendary crypto investor Matt McCall just released a new free report, "3 Cryptos to Beat Bitcoin."
You can claim your free report by clicking here.
(By clicking you agree to receive email updates and special offers from Investor Place Media)
---
Delayed Delivery
So what happened?
Shares of Novavax (Ticker: NVAX) were down by more than 17% on Monday. The dip came after rumors that the company will only begin delivering its COVID-19 vaccine near the end of 2021. Furthermore, whistleblowers stated that Novavax would only deliver a significant part of the 200 million doses in 2022. Although the company is close to signing a vaccine deal with the European Union, investors believe that the delayed delivery could impact Novavax's balance sheets in the future.
---
Goodbye to Yahoo

So what happened?
Verizon (Ticker: VZ) agreed to sell Yahoo and AOL to a private equity company.
After purchasing AOL in 2015 and Yahoo in 2017, the telecom announced that it agreed to sell both companies for $5 billion to Apollo. Although Verizon bought both companies to compete against other major advertising companies, the project did not land the expected results. Despite selling the companies for only half of the purchase price, Verizon only found one bidder. Verizon CEO Hans Vestberg said that Yahoo and AOL did an incredible job for Verizon. Moreover, he stated that both companies still have enormous growth potential.
Furthermore, Verizon classified the sale as a golden opportunity as the mobile phone giant would focus on building and expanding its 5G network in North America. Following Verizon's announcements, Apollo stated that the company believes there is still space for competitors in the digital advertising business. The company also expects the overall industry to expand as the economy recovers and enters a post-pandemic rebound.
It seems that Apollo is unafraid to compete for digital ad revenue against big competitors until it finds a new buyer.
If you have any questions, or suggestions let us know by emailing us at [email protected]. We look forward to hearing from you.