Installment Payment for Everything
Hey Scoopers,
After a volatile week with mixed employment and inflation data, the stock market ended mostly on a high note on Friday. — More on that in the "Overall Market" section.
Beyond the overall market, a fitness equipment maker regained investors' confidence. Meanwhile, a cloud data company could not convince investors of its ambitious goals. — More on that in the "What's Up?" and "What's Down?" sections.
By the way, what do you think about paying for everything in installments? — More on that in the "Water Cooler" section.
But, first, here is a recap of what happened in the market yesterday:
Market Recap
U.S. markets: The stock market mostly ended in the green zone on Friday. Scroll down to the "Overall Market" section to read more.
Cryptocurrency: Bitcoin's price stayed at $36K per coin.
---
Daily trading lessons right to your inbox
Get 12 free stock market lessons delivered to your email from Investor's Business Daily, the leader in investing education for over 35 years. We'll cover the basics of better investing and show you how to give yourself an edge in the market.
GET FREE LESSON outside the norm.
(By clicking you agree to receive email updates and special offers from Investors Business Daily)
---
Volatile Week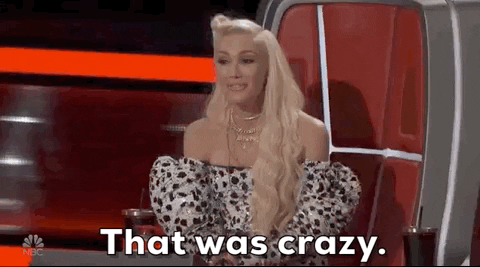 The stock market ended mostly in the green zone on Friday.
After a week of ups and downs and mixed economic data, the markets had another volatile performance on Friday. The S&P 500 set a new record high for the second session in a row. Meanwhile, the Nasdaq index and the Dow Jones index gained enough to erase earlier week losses and finished Friday almost flat.
---

Back on Track
So, what happened?
Shares of Peloton (Ticker: PTON) were up by more than 6% on Friday. Although facing problems with regulators in the last few months, the fitness company has regained the market's confidence. Last week, an analyst said he believes the negative impact of Peloton's recall would be short-lived. Thus, despite making some mistakes in the past, it seems Peloton is regaining its lost momentum.
---
Top 5 Stocks Under $10 For 2021
Investing in stocks under $10 could significantly increase the returns on your portfolio, especially if you pick the right stocks! Within this report you will find 5 top stocks that offer investors huge upside potential and the best bang for their buck.
Get the top 5 stocks now!
(By clicking you agree to receive email updates and special offers from FxTrade Group)
---
Disappointed
So what happened?
Shares of Snowflake (Ticker: SNOW) were down by more than 3% on Friday. The drop in value came after the company announced a whopping revenue jump forecast. However, analysts are torn about whether the company can reach its lofty goals. Although Morgan Stanley backed up the plans, JPMorgan analysts were not convinced. For now, it seems investors agreed with JPMorgan analysts.
---
Pay for Everything with Installment

So what happened?
The European fintech company Klarna raised $640 million in investments from SoftBank (Ticker: SFTBY). Klarna offers a service called "buy-now-pay-later." The service lets customers spread out large purchases across several interest-free monthly payments. After the investment from SoftBank's Vision Fund 2, Klarna's valuation increased to $46 billion. The company generates revenue by taking a fee from merchants every time a customer makes a transaction. Although the merchant has to pay the fees, the seller often experiences an increase in sales. According to its CEO Sebastian Siemiatkowski, the services bring more transparency and convenience for customers.
How do you think about paying for all your purchases with a monthly installment?
If you have any questions, or suggestions let us know by emailing us at [email protected]. We look forward to hearing from you.