Intel To The Rescue
Hey Scoopers,
The stock market kept the excitement from Thursday and got even more excited about doubling the number of vaccines in the U.S. — More on that in the "Overall Market" section.
Beyond the overall market, a prominent chip manufacturer announced two giant factories to serve everyone, including its rivals to rescue the U.S. from the global chip shortage. Meanwhile, a broadcast company failed to turn its streaming service into a success. — More on that in the "What's Up?" and "What's Down?" sections.
By the way, did you know that a startup is changing the online real estate business? — More on that in the "Water Cooler" section.
But, first, here is a recap of what happened in the market yesterday:
Market Recap
U.S. markets: All the three indices ended in the green zone on Friday. Scroll down to the "Overall Market" section to read more.
Cryptocurrency: Bitcoin's price jumped up to more than $54K per coin.
---
Buy These 3 Cryptos to Beat Bitcoin
The cryptocurrency market is exploding in value right now… Bitcoin broke through $30,000…. And dozens of cryptos have gone up more than 1,000%… If you're ready to start capitalizing on this massive boom, legendary crypto investor Matt McCall just released a new free report, "3 Cryptos to Beat Bitcoin."
You can claim your free report by clicking here.
(By clicking you agree to receive email updates and special offers from Investor Place Media)
---
Markets Stayed Excited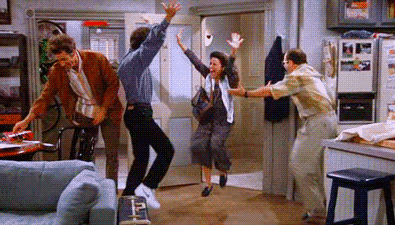 The markets ended in the green zone on Friday. After surging more than 1.6%, the S&P 500 recorded its best day in three weeks.
Following the better-than-expected jobless claim report, investors kept the bullish sentiment toward a solid economic recovery. Along with the jobless claims report, the Fed announced the end of temporary banking restrictions by June 30, adding momentum to the stock's surge. Moreover, President Biden doubled its vaccine goal on Thursday, raising the optimism toward the U.S. completing immunization in 2021.
---
Intel to the Rescue
So, what happened?
Shares of Intel (Ticker: INTC) were up by almost 5% on Friday. The company announced it is investing $20 billion to develop two major chip plants in Arizona. After the announcement, Intel informed that the plants would manufacture rival companies' chips and focus on semiconductor designs. Furthermore, Intel CEO Pat Gelsinger stated that the company is still pursuing opportunities to manufacture Apple's (Ticker: AAPL) M1 chip. Intel's plans excited investors in the week's ending session.
Intel has decided to rescue the U.S. from the global chip shortage.
---
How to Find the Best Trades
When a stock skyrockets, we are all eager to see if it will continue to push higher or reverse course.
And there is one way to know what's coming next, but it isn't what you think. The pros have been using it for decades to pick their winning stocks. It's the only guaranteed way to get answers and doesn't involve any research.
Save your online seat at our free demonstration
(By clicking you agree to receive email updates and special offers from Vantage Point)
---
Disappointing Numbers
So what happened?
Shares of ViacomCBS (Ticker: VIAC) were down by more than 27% on Friday. Although Viacom committed to billionaire investments in its streaming service Paramount+, investors feel that the risks outweigh the rewards. Despite heavily investing in the streaming service, Paramount+ still falls behind its rivals in subscription-based services. Following the service's struggle, analysts degraded the company's stock. It seems that ViacomCBS' streaming service has tough challenges ahead.
---
Fastest to Become Unicorn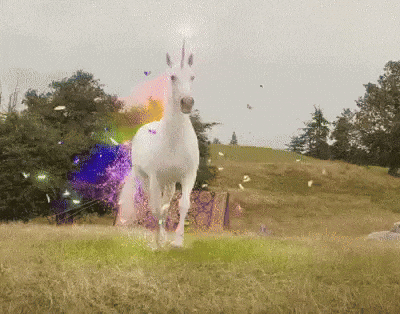 So what happened?
From the world of startups with absurd valuations, Pacaso reached $1 billion in valuation. After announcing that it has received a $75 million growth funding, the startup became the fastest company to go from launch to unicorn in the U.S.
Co-founded by a former-Zillow (Ticker: ZG) employee in October 2020, the startup offers an e-commerce platform to buy and sell second or vacation home ownership. Fueled by work-from-home policies amid the pandemic, the second homes' demand rapidly skyrocketed. Following the high demand, the second home market value recently reached $1 trillion. The company plans to use the raised capital toward market expansion as its prospects include developing its services to global demand. The early investors' sentiment is that Pacaso is creating a new real-estate category. Since its launch, Pacaso's platform has engaged more than 500,000 users.
It seems that Pacaso is about to start a new era in online real estate.
If you have any questions, or suggestions let us know by emailing us at [email protected]. We look forward to hearing from you.