Intel's Big Plans
Hey Scoopers,
Although the markets received a better-than-expected retail sales report, a consumer confidence report helped drag the indices down. — More on that in the "Overall Market" section.
Beyond the overall market, a biotech company made the headlines once more after the reports announced it would be included in the S&P 500 index this week. Meanwhile, a Chinese private company has faced more problems with government regulators. — More on that in the "What's Up?" and "What's Down?" sections.
By the way, Intel wants everything related to semiconductors. — More on that in the "Water Cooler" section.
But, first, here is a recap of what happened in the market yesterday:
U.S. markets: The stock market ended in the red zone on Friday. Scroll down to the "Overall Market" section to read more.
Cryptocurrency: Bitcoin's price decreased to $31K per coin.
---
Last chance to get into the VOMMA Zone…
Wealth is created MUCH faster in times of crisis… like the situation we're in right now.
And… Don Kaufman believes the current VOMMA Zone is "The Big One" – the Mother of All VOMMA Zones – that can quite possibly create generational, legacy-building wealth for you in the next 18 months… even starting with just a little money.
Click here to discover for yourself how the current VOMMA Zone could create the most prosperous, positive period of time in your life!
(By clicking you agree to receive email updates and special offers from Trader News Media)
---
Week of Mixed Feelings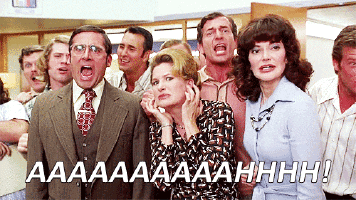 The stock market ended in the red zone after the previous week's last session.
Despite a better-than-expected increase in retail sales, the markets had a gloomy day as a consumer sentiment report disappointed. Along with customers losing confidence, core consumer and producer prices increased at the fastest pace in more than a decade.
---
Keep Rising
So, what happened?
Shares of Moderna (Ticker: MRNA) were up by more than 10% on Friday. The biotech company's stock continued to improve as news announced Moderna would now be part of the S&P 500 index as of July 21st. The company would replace Alexion Pharmaceuticals, which is being acquired by AstraZeneca (Ticker: AZN). It seems that successful clinical trials were not the only good news for Moderna last week.
---
Free – Digital Currency Summit 2021
During the Summit, more than 47 of the world's top digital currency insiders are gathering for an epic event. Where they will reveal the best investments for the digital currency bull run of 2021. And if you move fast, you can get access for free.
---
The Chinese Crackdown
So what happened?
Shares of Didi Global (Ticker: DIDI) were down by more than 3% on Friday. The China-based ride-hailing company's stock value slightly decreased after another Chinese crackdown on its private companies. This time, Didi was the subject of an onsite cybersecurity review from officials of at least seven different government departments. Although the Chinese government rarely explains its reasons for the crackdowns, analysts believe it is related to its U.S. market battle.
---
Intel's Big Plan

So what happened?
Intel (Ticker: INTC) reportedly is in talks to buy GlobalFoundries for more than $30 billion. The chipmaker giant believes the move would boost its plans to make more chips for other tech companies. If concluded, the acquisition would be Intel's largest purchase in the company's history. Although Intel has plans to acquire the company, GlobalFounries could proceed with its initial public offering. However, Intel CEO Pat Gelsinger said the company would launch a major push to become a chip manufacturer for others, increasing its market share against Taiwan Semiconductor Manufacturing (Ticker: TSM). With a market value of $225 billion, Intel has announced more than $20 billion in investments for 2021.
If you have any questions, or suggestions let us know by emailing us at members@tradestocks.com. We look forward to hearing from you.