Investing in Crypto Made Easy
Hey Scoopers,
As the earnings report season started, the banking sector took a step forward and showed better-than-expected results. — More on that in the "Overall Market" section.
Beyond the overall market, a large banking sector's company made its investors proud after beating analysts' estimates for the first quarter. Meanwhile, an insider selloff made investors bearish toward a recent IPO. — More on that in the "What's Up?" and "What's Down?" sections.
By the way, do you want to invest in crypto without investing in crypto? — More on that in the "Water Cooler" section.
But, first, here is a recap of what happened in the market yesterday:
Market Recap
U.S. markets: The stock market ended mixed on Wednesday. Scroll down to the "Overall Market" section to read more.
Cryptocurrency: Bitcoin's price retreated to the $62K per coin mark.
---
These Conditions Have Led To 6-Figure Windfalls…
In this free online training, Anthony is showing you the verified account statement on this incredible trade plus numerous other 5 and 6-figure trades he's booked…
And he's also walking you through this simple money-making system step-by-step to show you how you can follow his lead for potentially quick, easy, huge returns.
You can claim your free report by clicking here.
(By clicking you agree to receive email updates and special offers from Market Traders Daily)
---
Season Kick-Off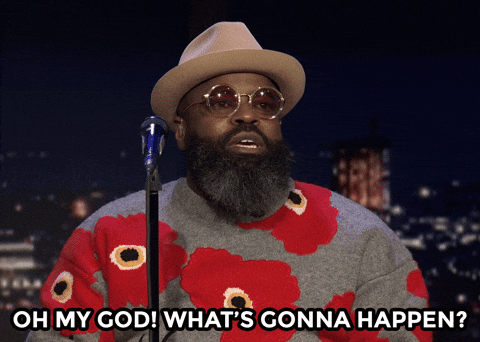 The stock market ended mixed on Wednesday.
Despite the market momentum fading in the last 2 hours of the day, the Dow Jones index had enough strength to sustain a near-zero gain. Wednesday also marked the earnings report season kick-off, starting with a few big banks. The reports exceeded even the most optimistic expectation as the banking sector presented better-than-expected results for 2021's first quarter. However, it was not enough to keep investors bullish as both the S&P 500 index and the Nasdaq index logged negative returns.
---
Better Than Expected
So, what happened?
Shares of Wells Fargo (Ticker: WFC) were up by more than 5% on Wednesday. The rally came after the bank's first-quarter results topped analysts' expectations. Although analysts' estimates pointed to a $17.5 billion first-quarter revenue, Wells Fargo eclipsed the estimates and posted an $18.1 billion revenue. Furthermore, the higher revenue totaled a $4.7 billion net income. The bank's CEO Charlie Scharf stated that the better-than-expected results reflect the U.S. economic improvements. Its robust results demonstrate the economy is on its way back to pre-pandemic levels.
---
Buy These 3 Cryptos to Beat Bitcoin
The cryptocurrency market is exploding in value right now… Bitcoin broke through $30,000…. And dozens of cryptos have gone up more than 1,000%… If you're ready to start capitalizing on this massive boom, legendary crypto investor Matt McCall just released a new free report, "3 Cryptos to Beat Bitcoin."
You can claim your free report by clicking here.
(By clicking you agree to receive email updates and special offers from Investor Place Media)
---
Overvalued
So what happened?
Shares of Poshmark (Ticker: POSH) were down by more than 4% on Wednesday. Although the second-hand clothing marketplace beat the analysts' consensus on its last earnings results, its shares underperformed due to multiple sell recommendations for its stock. Along with the analysts' recommendations, Poshmark's investors did not like the news that Poshmark's CEO, CFO, and COO liquidated large amounts of shares. The liquidation appeared as insiders think the stock is still overvalued, leading to a sell-off.
---
Investing in Crypto Made Easy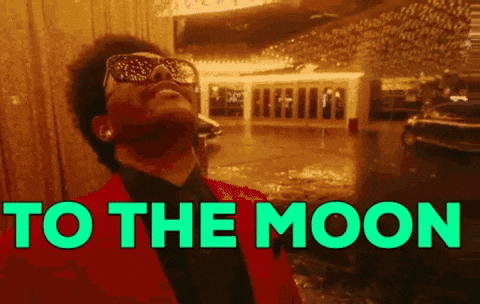 So what happened?
Coinbase's (Ticker: COIN) stock debuted on Wednesday.
Founded in 2012 as a platform to simplify cryptocurrency trading, Coinbase became the most popular platform to buy and sell cryptos in the U.S. Since then, Coinbase showed it is capable of achieving its foundation goal. The platform started in 2021 with more than 56 million users, soaring in value alongside digital currencies. Although Nasdaq set a $250 reference price-per-share on Tuesday, Coinbase's stock debuted trading above $380 apiece. Unlike the traditional IPO process, the world's largest crypto exchange preferred to list its stock directly. The decision allowed employees and existing shareholders to sell shares immediately when the market opened. Even though its valuation was at $8 billion in 2018, Coinbase closed its first trading day with a $86 billion market capitalization value.
Specialists now point to Coinbase as an investment in cryptocurrency for those who don't want to invest in cryptos directly, as the debut shows that the crypto market is here to stay.
If you have any questions, or suggestions let us know by emailing us at [email protected]. We look forward to hearing from you.