It Rhymes
Hey Scoopers,
With the announcement of a global pandemic, the stock market has entered the correction territory. It's important to remember that the stock market movements rhymes with its history. Knowing that may give you helpful context for whatever decision you may need to make about your portfolio these days – more on that in the "Overall Market" section.
Beyond the overall market, despite the overall market's fear of the global Covid-19 pandemic, the merger of two telecommunication companies got a nod of approval while, all hell broke loose for one aircraft manufacturer's stock — more on that in the "What's Up?" and "What's Down?" sections.
Oh, by the way, we have a book recommendation for you if you are feeling too emotional about the recent market decline — more on that in the "Water Cooler" section.
But, first, here is a recap of what happened in the market yesterday:
Market Recap

U.S. markets: All three indices finished Wednesday in a red, panic-induced mode. Scroll down to the "Overall Market" section to read more.
Cryptocurrency: Bitcoin's price is still under the $8,000 mark and hasn't budged too much, despite the stock market's rapid movements.
Biggest Pot Stock Spike EVER?
Investors who make this one simple move ahead of time could make an absolute fortune.
In fact, you could become a pot stock millionaire in the coming weeks.
History Rhymes On Both Sides.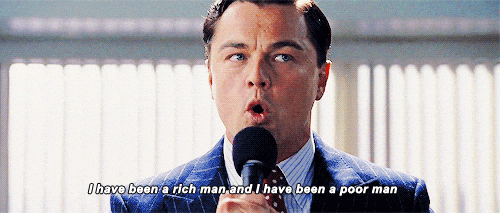 On March 11th, we observed the stock maker rhyming with its history and entering the correction territory. Things are hard out there and losing money is never fun. But, the market doesn't only rhyme with its crashing history. It will also rhyme with its recovery history. The following chart shows the history of the market crashes and reveals the consequent decades of prosperity that followed them. Use it as a context for your investment decisions these days.
(Source: Market Watch)
The Merger Will Go On.
So, what happened?
Shares of TMobile (Ticker: TMUS) were up more than 2% on Wednesday. While the rest of stocks were falling down the rabbit hole, TMobile's shareholders celebrated the announcement by California's attorney general that the state will not appeal to T-Mobile and Sprint (Ticker: S) merger. So, the merger will go on and soon we will have a new giant telecommunication company in the U.S.
Free Invite: 30 Minute Guide to Trading Options
How You Can Use VOLATILITY to Make 50%… 75%… even 100%+ in Any Market Condition
All Hell Broke Loose.
So, what happened?
Shares of Boeing (Ticker: BA) were down more than 17% on Wednesday. With yesterday's decline, the stock is down 55% in 2020 alone. The fiasco started by the sad crashes of two 737 Max jets resulting in the grounding of the entire production line and recertification process by the FAA. However, that isn't the only problem Boeing has to deal with. The company is now facing a potential disruption in its space program revenue. NASA and government authorities are questioning Boeing's ability in manufacturing rockets, judging from the already delayed and over budget production of Starliner. Couple those challenges with the overall market's pessimism and fear of Covid-19 impact on the economy, and things are not looking good for Boeing in the next little while. As they say, when it rains it pours. It looks like bad news is nonstop for Boeing. It is not raining so much as all hell breaks loose for Boeing's stock.
The Behavioral Investor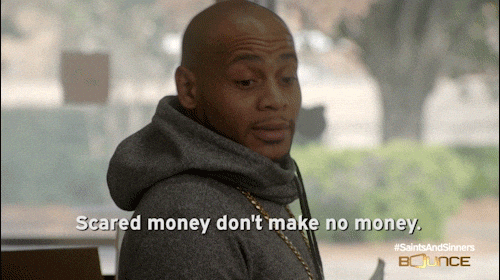 So what happened?
It's very natural to feel sad about your portfolio these days. After all, we are now officially in the market correction territory. It's one thing to be sad, and it's another thing to be emotional. You don't want emotions to cloud your judgment. You don't want to end up with panic-selling your long-term holdings for dirt cheap. You'd want to be in charge of your emotions. So, we thought we recommend a book for you. It's what we are reading these days. We are reading it to stay in charge of our emotions during market turbulence:
The Behavioral Investor, by Daniel Crosby, Ph.D., Chief Behavioral Officer at Brinker Capital, a $25 billion fund in Atlanta.
One of the main reasons do-it-yourself investors, like you and I, tend to underperform even the average return of the market is because they get emotional about their investing. We are all humans, and getting emotional (e.g., panic buying and selling stocks) is a part of being a human. But, as investors, we need to learn to control our natural human instinct of running away from danger. The book by Dr. Crosby can help you to learn how to stay in charge of your emotions.
Here's an excerpt from the book, that Daniel shared on his LinkedIn page to help investors navigate the fearful vibe of the financial media these days:
(Source: LinkedIn)
Disclosure: Authors of this Scoop own option contracts on Boeing (Ticker:
BA
).