Netflix's New Revenue
Hey Scoopers,
After a volatile last week, the markets returned from the weekend expecting good news from the Fed this week. — More on that in the "Overall Market" section.
Beyond the overall market, an eCommerce company would collect huge profits if another payment processing division goes public later in 2021. Meanwhile, an electric truck maker's executives left the company under serious investigation. — More on that in the "What's Up?" and "What's Down?" sections.
By the way, are you ready to buy merchandise from Netflix's favorite show? — More on that in the "Water Cooler" section.
But, first, here is a recap of what happened in the market yesterday:
Market Recap
U.S. markets: The stock market ended mixed on Monday. Scroll down to the "Overall Market" section to read more.
Cryptocurrency: After dropping under $31K per coin on the weekend, Bitcoin's price increased to $40K per coin.
---
Daily trading lessons right to your inbox
Get 12 free stock market lessons delivered to your email from Investor's Business Daily, the leader in investing education for over 35 years. We'll cover the basics of better investing and show you how to give yourself an edge in the market.
GET FREE LESSON outside the norm.
(By clicking you agree to receive email updates and special offers from Investors Business Daily)
---
Waiting for the Fed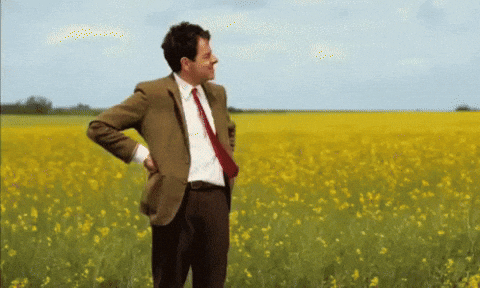 The stock market ended mainly in the green zone on Monday.
After last week's volatile sessions, the markets set a new record as technology stock overperformed. On Monday, the Nasdaq index increased by 0.74% as investors believe the Fed's officials might start rolling back pandemic era policies. Furthermore, the S&P 500 index reached a new record high for the third session in a row.
---

Profitable Stake
So, what happened?
Shares of Shopify (Ticker: SHOP) were up by more than 4% on Monday. After news that the credit card processor Stripe would make its debut on the public markets, Shopify's investors were pleased to remember the company is an investor in Stripe's funding round. Although the investment didn't grant Shopify a controlling interest, the markets expect Stripe's valuation to increase further than its current $94 billion. That would represent a sweet return over investment for Shopify.
---
Top 5 Stocks Under $10 For 2021
Investing in stocks under $10 could significantly increase the returns on your portfolio, especially if you pick the right stocks! Within this report you will find 5 top stocks that offer investors huge upside potential and the best bang for their buck.
Get the top 5 stocks now!
(By clicking you agree to receive email updates and special offers from FxTrade Group)
---
Under Investigation
So what happened?
Shares of Lordstown Motors (Ticker: RIDE) were down by more than 18% on Monday. After the company announced its CEO and CFO resigned due to a board of directors investigation, the EV maker's stock immediately sank. The allegations to investigate both the CEO and the CFO were that Lordstown exaggerated its Endurance pickup truck pre-orders. Unfortunately, it seems that things are going from bad to worse for Lordstown.
---
Streaming Merchandise

So what happened?
Netflix (Ticker: NFLX) launched an online merch shop to sell caps, hoodies, jewelry, and even collectibles related to the streaming service's exclusive shows. Although Netflix had licensing deals with apparel retailers for products based on its shows, the merch shop is the first owned-and-operated Netflix retail store. After witnessing a diminishing subscription number during the last quarter, the company found merch sales a new way to boost sales to counter its slowing growth. In addition, the company believes it is a good strategy because the merch sale has been proved profitable for the company itself and its competitors such as The Walt Disney (Ticker: DIS).
If you have any questions, or suggestions let us know by emailing us at [email protected]. We look forward to hearing from you.