Out of Business
Hey Scoopers,
After a record-setting session on Monday, the stock market turned steady as investors directed the attention to earnings report season. — More on that in the "Overall Market" section.
Beyond the overall market, a cruise company revealed ambitious forecasts to resume its sailings after CDC disclosed new travel recommendations. Meanwhile, a crypto mining-related company saw its stock's price plunge after a research report pointed to suspicious activities. — More on that in the "What's Up?" and "What's Down?" sections.
By the way, can you believe once a leader in the cellphone market is going out of business? — More on that in the "Water Cooler" section.
But, first, here is a recap of what happened in the market yesterday:
Market Recap
U.S. markets: All the three indices ended in the red zone on Tuesday. Scroll down to the "Overall Market" section to read more.
Cryptocurrency: Bitcoin's price retreated to $58K per coin.
---
Your Market Meltdown Playbook
In it, you'll see how Tom forecasted the 2008 market meltdown and why he believes history is repeating itself.
Most importantly, you'll learn why Tom isn't worried about a potential crash and you shouldn't be either.
As long as you have a plan for it.
Watch the important briefing here
(By clicking you agree to receive email updates and special offers from DTI Trader)
---
Waiting for Earnings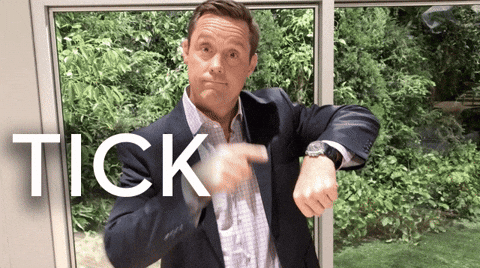 The stock market ended in the red zone on Tuesday.
Although more better-than-expected jobs-related reports were released, the stock market's rebound paused. Analysts pointed to Tuesday's session as an opportunity for the markets to consolidate the gains from March jobs report excitement. The reports also revealed positive revised numbers for jobs created in February. However, the stock market currently directs its attention to the earnings report season that kicks off next week.
---
Prepare for Take-Off
So, what happened?
Shares of Norwegian Cruise (Ticker: NCLH) were up by almost 5% on Tuesday. After the recent CDC's technical guidance recommended travel companies to accept vaccinated travelers for domestic trips, the cruise company stated that it is ready to resume cruising early July. Although CDC directed the recommendations to trips in American territory, Norweigan Cruise affirmed that its sailing destinations would not be limited to the USA. Despite the market's concern over the ambitious plan, the company is confident the fast vaccine rollout will guarantee limited delays.
---
Daily trading lessons right to your inbox
Get 12 free stock market lessons delivered to your email from Investor's Business Daily, the leader in investing education for over 35 years. We'll cover the basics of better investing and show you how to give yourself an edge in the market.
Get free lesson
(By clicking you agree to receive email updates and special offers from Investors Business Daily )
---
Questionable Business
So what happened?
Shares of Ebang (Ticker: EBON) were down by almost 13% on Tuesday. The plunge came after Hindenburg Research accused the crypto mining machine manufacturer of suspicious activities with investors' cash. The research company's report stated that although Ebang raised over $100 million from its IPO and stock offerings last year, it still finds itself in need of fresh capital because executives use the money to benefit insiders and relatives. Along with the allegations, the research company assumed a short position on Ebang's stocks to reinforce its claims against the company. After the selloff, investors left clear that the report raised concerns about Ebang's money management.
---
Out of Business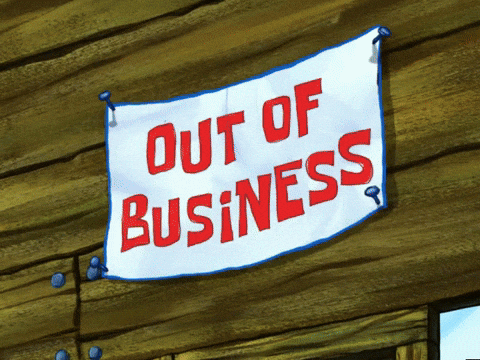 So what happened?
LG (Ticker: LGEJY) announced it is exiting the smartphone business in July.
After failing to find a buyer for its smartphones division, the South Korean company became the first major brand to withdraw from the smartphone market. Although considered a rival to Samsung (Ticker: SSNGY), LG's high-end smartphones struggled to compete. Following the previous unsuccessful years, LG saw its smartphone market share shrink to less than 2% in 2020. The announcement surprised LG's fans that expected to see the company regaining users with its rollable phone presented during 2021's virtual CES. Along with the reasons to shut down the department, LG pointed out the smartphone division's five-year losing streak that summed up to more than $4 billion in negative returns. Despite terminating its smartphone business, the company stated it would continue to provide support and software updates for its customers. Moreover, LG plans to redirect the smartphone division's budget to its battery production plants in the USA.
If you have any questions, or suggestions let us know by emailing us at [email protected]. We look forward to hearing from you.