Rollercoaster
Hey Scoopers,
Politics drags several tech stocks and the Nasdaq index down to the red zone. — More on that in the "Overall Market" section.
Beyond the overall market, a cannabis stock rallies thanks to an optimistic future outlook, and a gene-editing stock fell after a leadership team member's retirement. — More on that in the "What's Up?" and "What's Down?" sections.
Oh, by the way, Bitcoin's rollercoaster is real. — More on that in the "Water Cooler" section.
But, first, here is a recap of what happened in the market Thursday:
Market Recap
U.S. markets: All three indices finished Monday in the red. Scroll down to the "Overall Market" section to read more.
Cryptocurrency: Bitcoin's price is taking investors on a rollercoaster ride.
---
New IPO targeted by the billionaire behind Google and Amazon
I'd like to ask your permission to share a story with you today. It involves a secret billionaire virtually unknown among regular Americans. Quietly, he was the first backer of Amazon, putting in $8 million at just $0.20 a share in 1996. And now he's putting hundreds of millions into a new IPO that deserves your attention. He calls it "the largest economic opportunity of the 21st century."
Watch this video that shows the technology, you'll see why.
---
Politics

It was a bad start to the week for all three indices, especially the Nasdaq index that finished Monday, more than 1% lower than where it started. Several tech stocks on the Nasdaq stock exchange saw a drastic price drop after banning President Trump from their platforms. It's one of those days that politics can explain why the Nasdaq took a downward direction.
---
Positive Future Outlook
So what happened?
Shares of Tilray (Ticker: TLRY) were up by more than 9%. There were quite a lot of activities in the options market. It seems investors are counting on a democratic president and Senate to move forward with the U.S legalization, and several investors are buying long-term options with a price higher than the current price with the hope for the stock to surpass the options price and they can profit from the rapid surge in the price in the future. This is typically known as investing in out-of-money options contracts.
---
America's #1 Stock Picker Reveals Next 1,000% Winner (free)
He's found 40 1,000% or higher stock market winners. He beat 650 of the world's most famous investors (including Bill Ackman and David Einhorn) in a trading contest. And today, he's revealing the critical top trend to watch and his next potential 1,000% winner for free, right here. No credit card, email address, or subscription required.
---
Dampened Outlook
So what happened?
Shares of gene-editing company Editas (Ticker: EDIT) were down by more than 15%. It's surprising because there was both good and bad news about the company, and it seems investors just took any news as bad news and decided to lock some gain. The company's chief scientific officer announced his departure, while the company shared the FDA's approval to move its second gene-editing program to the clinical stage. It's no good to see influential leaders such as a chief science officer leave the company. However, the advancement of its second gene-editing program to a clinical-stage is excellent news.
---
2021 Watchlist, Part 5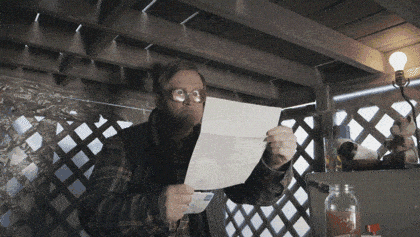 So what happened?
Holy Moly, Bitcoin's price just got crushed from the high of $42,000 per coin to the low of $31,000 and recovered to the midpoint of $35,000 at about 4:00 pm Pacific time when I'm writing this. All that happened in less than 24 hours and the cryptocurrency industry lost $150 billion worth of market cap in that 24 hours.
It seems large investors couldn't just say no to more than 300% gain in 6 months and had to take some profit, causing the market to take investors on a rollercoaster ride.
If you have any questions, or suggestions let us know by emailing us at members@tradestocks.com. We look forward to hearing from you.