Santa Claus Rally
Hey Scoopers,
The President requested higher stimulus checks, and the market didn't like the possible consecutive delay in the signing of the stimulus bill. — More on that in the "Overall Market" section.
Beyond the overall market, one retailer got a boost from activist investors' intervention. In contrast, everyone's favorite EV stock didn't have a good day. — More on that in the "What's Up?" and "What's Down?" sections.
Oh, by the way, would Santa Claus come to the stock market this Christmas? — More on that in the "Water Cooler" section.
But, first, here is a recap of what happened in the market yesterday:
Market Recap
U.S. markets: The stock market indices didn't agree on directions. Scroll down to the "Overall Market" section to read more.
Cryptocurrency: Bitcoin's price jumped back above the $23,000 per coin on Tuesday.
---
Up to 100,000 companies now using "6G"?
Jeff Brown is a tech investor known for his incredible success rate.
In fact, he's invested in 111 different tech startups… and made money on 95.3% of them. Like Intabio, which developed a groundbreaking system to test biopharmaceuticals.
Jeff's stake is up 900%. Or ShapeShift, which Jeff got into very early…
As of today, he estimates his investment is up 25,000%. He made 743% in three days on InfoSpace! And now, he's just released the details on his number one tech stock for 2020.
Click here to watch this valuable presentation.
---
Bad Mood
The stock market indices took different directions on Tuesday. The Nasdaq index ended the day in the green, while the other two indices wrapped Tuesday in the red. The stimulus package excitement subsided after President Trump requested Congress to change the stimulus checks to $2,000 instead of the proposed $600. Investors assumed the bill wouldn't get signed by the president, and the market's mood got dampened.
---
RC Ventures and GameStop
So what happened?
Shares of GameStop (Ticker: GME) were up more than 24%. The video game retailer has been considered the poster child of the so-called retail apocalypse. After the COVID-19 pandemic shutting down brick and mortar retail operations for months, many investors assumed bankruptcy is not too far off for the company. However, earlier in the month, when the company had its quarterly earnings report, we learned about RC Ventures, a significant investor in GameStop, who has asked the company to focus on creating value for shareholders. Such large investors who take an active interest in changing a specific company's direction are typically known as activist investors. In this case, because RC Ventures is a firm managed by the co-founder of Chewy's (Ticker: CHWY). It's understandable for investors to get excited about the possibility of a more growth-oriented focus by GameStop if RC Ventures get even more involved.
---
Options Traders: Massive Shift Incoming
In 1992 … 2008 … 2012 … 2016 … massive market shifts took place to transform some people's wealth…and now it's happening in 2020. What is it? "THE VOMMA ZONE" and it's hitting again in 2020
Learn more about it here and get a personal insight from me in your inbox.
(By clicking you agree to receive email updates and special offers from Trader News Media)
---
A Possible Alternative
So what happened?
Shares of Tesla (Ticker: TSLA) were down by almost 2% again on Tuesday. The debut of its joining the S&P 500 didn't go too well on Monday, and now, there are rumors that Apple is coming out with its own electric vehicle. If Apple is known for anything is luxury and good design. Therefore, the worry is that Apple comes up with a nicely designed, user-friendly Tesla alternative and eats Tesla's cake in the market it has dominated for so long.
---
Would Santa Claus Come To The Stock Market?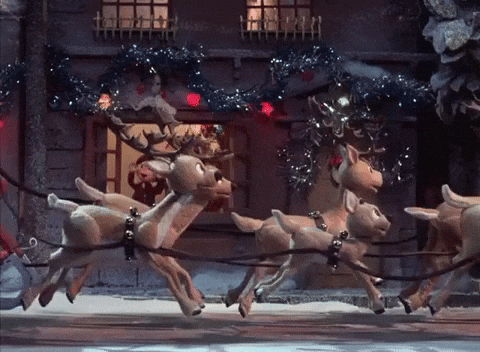 So what happened?
We are officially in the Santa Claus Rally period. What's that, you ask? It's a historic stock market rally in the last week of December and into the new year's first two days. Analysts attribute the rally to either Wall Street's good mood or the vacation time for more significant, more sophisticated funds.
But, be careful with such market predictions. While the Santa Claus Rally seems to be a jolly moment, only two-thirds of Decembers, the rally has occurred, according to Investopedia. Santa Claus may decide not to come to town this time around.
Even if Santa decides to come to town this year, the average 5-day cumulative return of the rallies in the past has been around 1.4%. Yes, the rally could come, but it won't fund your New Year Eve's party even if it comes.
If you have any questions, or suggestions let us know by emailing us at [email protected]. We look forward to hearing from you.