Saying No To Tim Cook
Hey Scoopers,
After comments from the U.S. Treasury Secretary and good employment data last week, the markets displayed mixed feelings about inflation concerns. — More on that in the "Overall Market" section.
Beyond the overall market, two different companies pleased their investors with expansion plans. A plant-based company started distribution in Australia. Meanwhile, a live streaming company announced new TV applications. — More on that in the "What's Up?" and "What's Down?" sections.
Beyond the overall market, what do you think about Apple employees' request from Tim Cook? — More on that in the "Water Cooler" section.
But, first, here is a recap of what happened in the market yesterday:
Market Recap
U.S. markets: The stock market ended mixed on Monday. Scroll down to the "Overall Market" section to read more.
Cryptocurrency: After dropping under $31K per coin on the weekend, Bitcoin's price decreased back to $34K per coin.
---
How Are You Conquering Volatility?
Unfortunately, you'll never fully take control of your financial future if you're only using information from the past – lagging indicators and historical data.To bring your trading success to new heights, you will need a tool that uses past data to predict future stock movements. We want you to find the best trading opportunities faster.
Click here to register for our complimentary demonstration of this forecasting tool
(By clicking you agree to receive email updates and special offers from Vantage Point)
---
Inflation Concerns Persists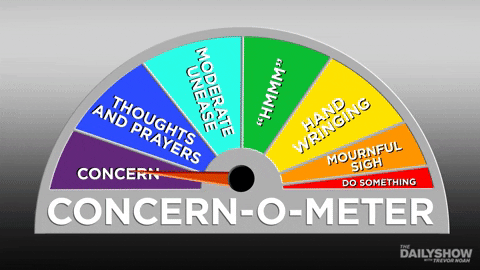 The stock market ended mostly in the red zone on Monday with only the Nasdaq index closing above the flat line.
After solid employment data released by the Labor Department on Friday, investors' sentiment about higher inflation concerns led the markets to mixed directions. The Dow Jones index and the S&P 500 index underperformed as U.S Treasury Secretary Janet Yellen commented about interest rates. Yellen stated higher interest rates would benefit society from the Fed's point of view, pointing that the Fed would not review its monetary policy anytime soon.
---

Global Expansion
So, what happened?
Shares of Beyond Meat (Ticker: BYND) were up by more than 4% on Monday. The leader in plant-based meat announced its global expansion's next step. Soon, the company would introduce its product selection to the Australian market. Its CEO Ethan Brown stated Australia was the ideal start because of its secure distribution infrastructure. For investors, It seems that large expansion goals became part of Beyond Meat's future.
---
Are you ready for the 46th?
The time of Donald Trump, the 45th President of the United States, is over. Joe Biden is officially the 46th President. But few people are aware of what is coming next. Because 2020's historic election… the Covid-19 Pandemic… the unprecedented global lockdown… the rise of crypto currencies and stay-at-home stocks… They've set the stage for the most transformative period in American history we may ever witness.
Click this link here now.
(By clicking you agree to receive email updates and special offers from Rogue Investing)
---

New Launch
So what happened?
Shares of fuboTV (Ticker: FUBO) were up by more than 12% on Monday. The spike came after the live streaming company launched its app on LG's smart TVs. Although only available in the U.S., the app is part of fuboTV's plans to expand its brand globally. Along with the app, the company also boosted its full-year guidance as the subscriber and advertising grew faster than expected. It seems that fuboTV's expansion is on the right track.
---
Apple Employees Pushed Back

So what happened?
Last week, Apple's (Ticker: AAPL) CEO Tim Cook issued a letter asking employees to return to the office. Although the in-person co-working would only start again in September, employees replied to the letter demanding to continue working from home. Apple's employees noted Tim Cook's decision to bring office activities back shows a disconnect between management and workers' feelings. Among the demands, its employees asked Apple to allow teams to decide themselves if they would return to the office or not. Although Apple did not respond to the letter, it seems that the pandemic brought a new work philosophy to Apple's employees.
If you have any questions, or suggestions let us know by emailing us at [email protected]. We look forward to hearing from you.