The Big Short
Hey Scoopers,
The market indices grappled with both positive and negative counter forces and ended the day either flat or red. — More on that in the "Overall Market" section.
Beyond the overall market, one cybersecurity stock positively surprised investors and sent its stock to the moon. In contrast, an IT infrastructure stock took financial analysts by a negative surprise and sent its stock falling off the cliff. — More on that in the "What's Up?" and "What's Down?" sections.
Oh, by the way, a new big short may be in the books. — More on that in the "Water Cooler" section.
But, first, here is a recap of what happened in the market yesterday:
Market Recap
U.S. markets: The stock market indices didn't agree on the direction once again. Scroll down to the "Overall Market" section to read more.
Cryptocurrency: Bitcoin's price managed to hold above the $19,000 level.
---
Silicon Valley Visionary: "This Will Be the No. 1 Tech Stock of 2020."
Jeff Brown is a tech investor known for his incredible success rate.
In fact, he's invested in 111 different tech startups… and made money on 95.3% of them. Like Intabio, which developed a groundbreaking system to test biopharmaceuticals.
Jeff's stake is up 900%. Or ShapeShift, which Jeff got into very early…
As of today, he estimates his investment is up 25,000%. He made 743% in three days on InfoSpace! And now, he's just released the details on his number one tech stock for 2020.
Click here to watch this valuable presentation.
---
A Balance of Good & Bad News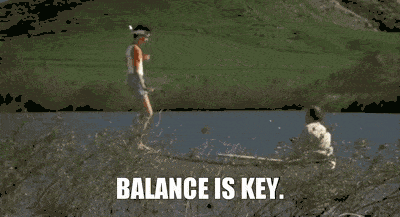 The market was doing fine all day. However, just before it wrapped the day, a massive sell-off sent the market down and dragged the S&P 500 index into the red zone. On the positive side, the new jobless claims report came at the lowest level since the pandemic. On the negative side, Pfizer (Ticker: PFE) announced it has supply chain challenges which would force the company to slash its planned COVID-19 vaccine shipment by half.
---
Positive Surprise
So what happened?
Shares of Zscaler (Ticker: ZS) were up by more than 26% on Thursday. This cybersecurity company announced its latest quarterly earnings report and topped the analysts' expectations with its performance. Revenue was up more than 52%. While the company is not profitable yet, it has a lot of cash and generates free cash flow, which means it can continually invest in its growth.
---
Learn how to make more money trading stocks!
Get 12 free stock market lessons delivered to your email from Investor's Business Daily, the leader in investing education for over 35 years. We'll cover the basics of better investing and show you how to give yourself an edge in the market.
(By clicking you agree to receive email updates and special offers from Investor's Business Daily)
---
Unexpected Underperformance
So what happened?
Shares of Splunk (Ticker: SPLK) were down by more than 22% on Thursday. The company is among key IT infrastructure platforms that help large enterprises monitor their system's performance effectively. As companies worldwide transition to digital operations, the demand for Splunk's platform is on the rise. There was no surprise that in its latest quarterly earnings report, the revenue was up double-digit. However, some of the expected large new contracts didn't close within the quarter, causing a semi-panic among financial analysts about possible internal issues within Splunk's sales organization. Consequently, the stock paid the price for it.
---
A New Big Short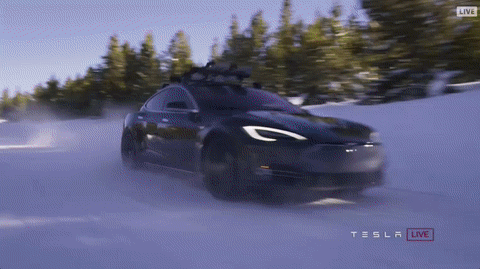 So what happened?
If you've seen the movie The Big Short, you must already be a fan of Dr. Michael Burry, who famously shorted the mortgage-backed securities that caused the market's 2008 crash. The medical Dr. turned stock market investor now has a new short target on his mind. This one is called … wait for it … any guesses? It's called Tesla (Ticker: TSLA).
Dr. Burry took it to the Twitter platform to advise Elon Musk to issue new shares at the current "ridiculous" prices and announced he is shorting the company's share. The Twitter thread is now either deleted or taken private. Nevertheless, if Tesla does crash, this will be the new big short of the decade.
If you have any questions, or suggestions let us know by emailing us at [email protected]. We look forward to hearing from you.