The Digital Assets' Revolution
Hey Scoopers,
The stock market rebounded on Monday as investors turned bullish towards earning reports. — More on that in the "Overall Market" section.
Beyond the overall market, a software company witnessed a jump in its stock's price after analysts' bullish forecast. Meanwhile, a company's contradictory move started a sell-off. — More on that in the "What's Up?" and "What's Down?" sections.
By the way, this new way of selling digital content is changing the industry. — More on that in the "Water Cooler" section.
But, first, here is a recap of what happened in the market yesterday:
Market Recap
U.S. markets: The stock market ended in the green on Monday. Scroll down to the "Overall Market" section to read more.
Cryptocurrency: Bitcoin's price plunged under $55K per coin in anticipation of $6 billion options expiring this coming Friday.
---
How to Find the Best Trades
When a stock skyrockets, we are all eager to see if it will continue to push higher or reverse course.
And there is one way to know what's coming next, but it isn't what you think. The pros have been using it for decades to pick their winning stocks. It's the only guaranteed way to get answers and doesn't involve any research.
Save your online seat at our free demonstration
(By clicking you agree to receive email updates and special offers from Vantage Point)
---
Eyes on Earnings Reports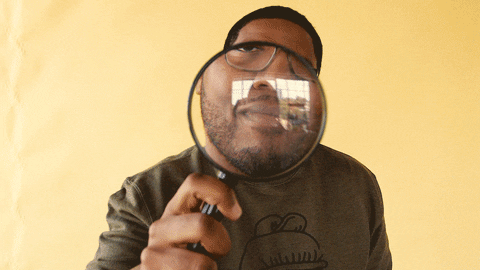 The stock market ended in the green zone on Monday. After the 10-Year Treasury bond yield retreated under 1.7%, the Nasdaq index found the strength to start recovering last week's losses. Both the Dow Jones and the S&P 500 indices also returned some gains.
Along with the busy week full of earning reports, investors also turn their attention to the U.S. Bureau of Economic Analysis for the February release. Something to watch during the week.
---
Multi-Billion Forecast
So, what happened?
Shares of Zoominfo Tech (Ticker: ZI) were up by almost 12% on Monday. No, it is not that Zoom (Ticker: ZM). It's a cloud-based platform that enables B2B sales and marketing teams to do a better job. Goldman's Sachs released its forecast that Zoominfo is on the way to become a multi-billion dollar revenue business. Along with the forecast, Goldman raised the software company's stock price target to $65. Sachs's analyst Kash Rangan stated that "based on a large and early market," Zoominfo is on its way to billionaire revenues.
---
3 Monster Stocks That Could Reach New Highs in 2021
Stock market investing isn't nearly as difficult as many professionals would have you believe…The truth is that by applying a reliable and consistent strategy anyone can build a portfolio that's tailored to their particular retirement goals. To make things easier we have assembled a brand new report on how to find the best stocks and industries to invest in, along with our 3 top stocks for 2021.
Download the Stock Report Here (Free)
(By clicking you agree to receive email updates and special offers from FxTrade Group)
---
Not Quite Good as it Seemed
So what happened?
Shares of JetBlue (Ticker: JBLU) were down by more than 8% on Monday. Although JetBlue stated that the company had enough cash to handle delays on loosening travel restrictions, the airliner announced a $650 million convertible note offering. The note's fresh capital will pay for other JetBlue's debts. After the announcement, investors lost confidence as the airliner scrambles to raise money to stay in business. Things seem to be not quite as good as investors have assumed.
---
Digital Assets' Revolutions
So what happened?
Twitter (Ticker: TWTR) CEO Jack Dorsey sold its first tweet for $2.9 million as a non-fungable token (NFT).
After the announcement, searches for NFT' hit a record over the weekend. Meanwhile, users discuss how it will change the future of digitized assets on the internet. NFTs are collectible digital assets, which hold value as a form of cryptocurrency. It operates through the blockchain network. The NFTs prevent a content's digital copy from piracy as the token's owner is the only one who can access the content. After Jack's successful sale, Time magazine released its first-ever NFT cover on Monday. Time President Keith Grossman affirmed that other media companies would eventually enter digital currencies "beyond collectibles."
It seems that the next step for content sales on the internet is in NFT's hands.
If you have any questions, or suggestions let us know by emailing us at [email protected]. We look forward to hearing from you.