2 Departing Gifts
Hey Scoopers,
Despite a red close on Friday, the markets ended the month on high notes. — More on that in the "Overall Market" section.
Beyond the overall market, as we say goodbye to you and write this last Daily Scoop, the Stock Card team has two gifts:
First, we leave you with one stock analysis as a potential long-term buy. And, secondly, we have an exclusive $50 discount for Stock Card platform's annual VIP plan as a "thank you" gift for all the Scoopers who have been reading for the last two years. — More on that in the "What's Up?" and "What's Down?" sections.
But, first, here is a recap of what happened in the market Friday:
U.S. markets: The stock market ended in the red zone on Friday. Scroll down to the "Overall Market" section to read more.
Cryptocurrency: Bitcoin's price increased to $35K per coin.
---
America's Top Stock Cop Warns: "Do This BEFORE You Get the Vaccine."
He predicted the coronavirus crash a month early…
He called the bottom of the crash too, on March 16.
Now, America's top "stock cop" has an urgent warning for all Americans:
"Do this BEFORE you get the vaccine."
---
A Good Market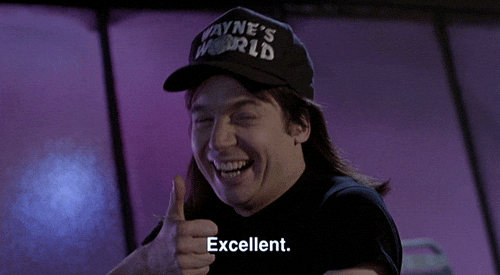 The stock market ended in the red zone on Friday.
The SEC requested additional information before allowing Chinese companies to get listed in the U.S. That could be one of the reasons the indices closed lower. However, all three indices had a positive July. The S&P 500 index logged a gain of more than 2% for the month while marking a 17% increase for the year-to-date. It was the index's sixth consecutive monthly increase.
---
A Stock to Buy
So, what happened?
Let's talk about Lemonade (Ticker: LMND) The company operates in the insurance industry using a digital experience and artificial intelligence for settling claims and premiums.
On the positive side, as a newcomer to the insurance market, Lemonade has already made a giant stride toward success. This $6.7 billion company has been expanding its business rapidly. In addition to its home and renter insurance, the company launched pet insurance and life insurance in Q3 and Q4 2020. The additions to the company's portfolio could boost Lemonade's revenue by more than $500 million within 12 and 18 months. It's also working on launching car insurance soon.
On the negative side, the stock has fallen from its all-time high quite drastically. The recent price drop in growth stocks has been one reason for Lemonda's fall. Moreover, some of the concerns related to higher-than-expected insurance claims after the Texas winter storm have also affected Lemonade stock price. The risk of investing in Lemonade is still the possibility of further price decline. Investors who are adding shares now should be ready to hold the stock for a long time and go through some volatility for the possibility of extraordinary growth in the long run.
As usual, this isn't advice, and as we outlined above, there is risk in investing in Lemonade. This is a stock we are adding to our portfolio, and we decided to share it with you as a departing gift.
---
Outsmart Wall Street's Top Options Traders
It's no secret that the market has provided endless opportunities to generate extremely profitable trades this past quarter. Scott Bauer, a professional trader with 25+ years of experience has already been targeting numerous triple-digit wins like these this year alone…He's actually put together a free video ton how to find his favorite trades…
Click here to access the Options Profits Trading Guide now.
---
$50 Gift
So what happened?
As we have been telling you all week, Friday was the last week we wrote the Daily Scoop. It is sad to let go of a daily conversation with you, our favorite readers. We have gone through so much together, a pandemic year of volatility being just one. We discovered new stocks, analyzed the oldies but goodies, and dogged some falling knives together. For that, we are so grateful to you, our fellow Scoopers.
While this is goodbye, it's not the end. The team at Trade Stocks has several exciting newsletters and content ready.
We are also excited to invite you to continue staying in the broader family by joining the Stock Card community. As you know, I'm Stock Card's CEO, and Felipe is on my team. Stock Card platform is a digital assistant for your stock market research.
To celebrate the end of the Scoop journey, we'd like to offer a $50 exclusive discount for those Scoopers who'd want to become a Stock Card VIP user and continue to research stocks, discover new investment ideas, and follow successful investors on the Stock Card platform.
Subscribe to Stock Card VIP annual plan, and claim your $50 exclusive discount using promo code "scooper4life" – all lowercase and in one word.
If you have any questions, or suggestions let us know by emailing us at members@tradestocks.com. We look forward to hearing from you.