More Space Flights
Hey Scoopers,
After witnessing volatility at the opening, the markets ended stable. — More on that in the "Overall Market" section.
Beyond the overall market, a space travel pioneer announced more test flights with more executives. Meanwhile, a Chinese entertainment company has faced more crackdowns from the Chinese government.— More on that in the "What's Up?" and "What's Down?" sections.
By the way, this is the last week we write the Daily Scoop. We have a departing gift to celebrate you, our fellow Scoopers. — More on that in the "Water Cooler" section.
But, first, here is a recap of what happened in the market yesterday:
U.S. markets: The stock market ended in the green zone on Monday. Scroll down to the "Overall Market" section to read more.
Cryptocurrency: Bitcoin's price increased to $32K per coin.
---
Free – Digital Currency Summit 2021
During the Summit, more than 47 of the world's top digital currency insiders are gathering for an epic event. Where they will reveal the best investments for the digital currency bull run of 2021. And if you move fast, you can get access for free.
---
Stability After Volatility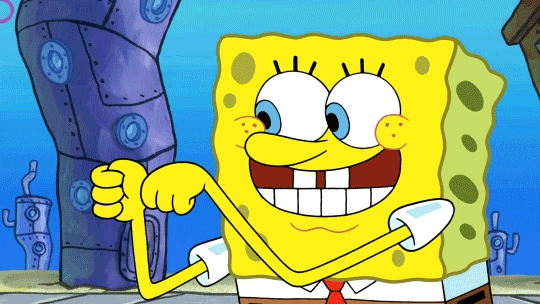 The stock market barely ended in the green zone on Monday.
Although facing certain volatility during the opening, the markets found stability after big tech companies started releasing earnings reports. Despite the concerns about the Delta variant leading the stock market to its biggest drop since October, the second-quarter earnings reports were strong enough to turn investors' sentiment bullish.
---
Next Flights
So, what happened?
Shares of Virgin Galactic (Ticker: SPCE) were up by more than 3% on Monday. Although losing some gas during the last week, the stock recovered some pre-test flight momentum it had weeks ago. After sending its founder Richard Branson to space, the company plans on launching other executives in the next test flights. It seems that space travel pioneers are confident about their spacecraft.
---
Free Options Education From OIC
OIC has been providing investors with options for education for nearly 30 years now.
And we've been providing this education plus the resources and tools for investors to improve their knowledge of options trading… For Free!
See what OIC can do to advance your options education experience.
Click here for the full details.
---
More Regulations
So what happened?
Shares of Tencent Music (Ticker: TME) were down by almost 3% on Monday. The dip in the Chinese entertainment giant's stock is related to more Chinese crackdowns on private companies. Yesterday, news came out that China's States Administration for Market Regulation fined the company and would not permit Tencent to participate in exclusive music copyright agreements with China. The regulatory war on Chinese tech companies seems to have arrived at Tencent's business.
---
We Are Saying Goodbye

So what happened?
Scoopers, this is Hoda and Felipe, Scoop's editorial team for the last two years. 
We have bittersweet news. This week is the last week we write the Daily Scoop. It is sad to let go of a daily conversation with you, our favorite readers. We have gone through so much together, a pandemic year of volatility being just one. We discovered new stocks, analyzed the oldies but goodies, and dogged some falling knives together. For that, we are so grateful to you, our fellow Scoopers.
While this is goodbye, it's not the end. The team at Trade Stocks has several exciting newsletters and content ready.
We are also excited to invite you to continue staying in the broader family by joining the Stock Card community. As you know, I'm Stock Card's CEO, and Felipe is on my team. Stock Card platform is a digital assistant for your stock market research.
To celebrate the end of the Scoop journey, we'd like to offer a $50 exclusive discount for those Scoopers who'd want to become a Stock Card VIP user and continue to research stocks, discover new investment ideas, and follow successful investors on the Stock Card platform.
Subscribe to Stock Card VIP annual plan, and claim your $50 exclusive discount using promo code "scooper4life" – all lowercase and in one word.
If you have any questions, or suggestions let us know by emailing us at members@tradestocks.com. We look forward to hearing from you.