Lost A Big Client
Hey Scoopers,
Although investors had mixed feelings about Fed's next steps in the previous session, the markets now believe a favorable decision could come soon. — More on that in the "Overall Market" section.
Beyond the overall market, a semiconductor company has proven to investors that the shortage was no problem during the first semester. Meanwhile, a payment processing company had issues after a big client left its balance sheets. — More on that in the "What's Up?" and "What's Down?" sections.
By the way, we'd like to offer you a $50 exclusive discount for Scoopers who choose to subscribe to the annual VIP plan on Stock Card. — More on that in the "Water Cooler" section.
But, first, here is a recap of what happened in the market yesterday:
U.S. markets: The stock market ended in the green zone on Thursday. Scroll down to the "Overall Market" section to read more.
Cryptocurrency: Bitcoin's price increased to $35K per coin.
---
Free Options Education From OIC
OIC has been providing investors with options education for nearly 30 years now.
And we've been providing this education plus the resources and tools for investors to improve their knowledge of options trading… For Free!
See what OIC can do to advance your options education experience.
Click here for the full details
---
Mixed Data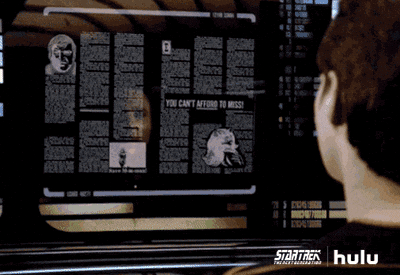 The stock market ended in the green zone on Thursday.
Although the U.S. second-quarter gross domestic product came weaker-than-expected, investors looked beyond to other news. Rumors that a decision from the Federal Reserve announcing a roll-back of its crisis-era policies helped push the indexes up. Furthermore, the S&P 500 index and the Dow Jones index reached record levels during the afternoon.
---
Strong 1st Half
So, what happened?
Shares of AMD (Ticker: AMD) were up by more than 5% on Thursday. Yesterday's surge came as a remark of the semiconductor giant's first great first semester. AMD had strong earnings during the second quarter, outpacing Wall Street's expectations with the company's third-quarter forecast. Moreover, AMD CEO Lisa Su stated the company would continue to grow and gain market share regardless of the shortages in the semiconductor industry.
---
3 Tiny Stocks Primed to Explode
The world's greatest investor — Warren Buffett — has a simple formula for making big money in the markets. He buys up valuable assets when they are very cheap. For stock market investors that means buying up cheap small cap stocks like these with huge upside potential.
We've set up an alert service to help smart investors take full advantage of the small cap stocks primed for big returns.
Click here for full details and to join for free
---
Lost A Big Client
So what happened?
Shares of PayPal (Ticker: PYPL) were down by more than 6% on Thursday. The dip came after the company released its second-quarter results. Although many results came into play, the loss of eBay (Ticker: EBAY) resulted in an 8% decreased in Paypal's payment volume during Q2. The company expected the hit. However, PayPal had to absorb more pressure than the company expected. According to PayPal's CFO, John Rainey, eBay's transition to its payment platform would still affect PayPal's balance sheets in the following quarters.
---
We Are Saying Goodbye

So what happened?
Scoopers, this is Hoda and Felipe, Scoop's editorial team for the last two years. 
We have bittersweet news. This week is the last week we write the Daily Scoop. It is sad to let go of a daily conversation with you, our favorite readers. We have gone through so much together, a pandemic year of volatility being just one. We discovered new stocks, analyzed the oldies but goodies, and dogged some falling knives together. For that, we are so grateful to you, our fellow Scoopers.
While this is goodbye, it's not the end. The team at Trade Stocks has several exciting newsletters and content ready.
We are also excited to invite you to continue staying in the broader family by joining the Stock Card community. As you know, I'm Stock Card's CEO, and Felipe is on my team. Stock Card platform is a digital assistant for your stock market research.
To celebrate the end of the Scoop journey, we'd like to offer a $50 exclusive discount for those Scoopers who'd want to become a Stock Card VIP user and continue to research stocks, discover new investment ideas, and follow successful investors on the Stock Card platform.
Subscribe to Stock Card VIP annual plan, and claim your $50 exclusive discount using promo code "scooper4life" – all lowercase and in one word.
If you have any questions, or suggestions let us know by emailing us at members@tradestocks.com. We look forward to hearing from you.