Union Battle
Hey Scoopers,
After a record-setting week, the markets turn their attention to the incoming earnings report later this week. — More on that in the "Overall Market" section.
Beyond the overall market, a food delivery company plans its future for the post-pandemic food delivery demand. Meanwhile, an airline company disappointed analysts in two different ways. — More on that in the "What's Up?" and "What's Down?" sections.
By the way, do you believe Amazon's union fight is over? — More on that in the "Water Cooler" section.
But, first, here is a recap of what happened in the market yesterday:
Market Recap
U.S. markets: The stock market ended in the red zone on Monday. Scroll down to the "Overall Market" section to read more.
Cryptocurrency: Bitcoin's surpassed the $59K per coin mark once.
---
Buy These 3 Cryptos to Beat Bitcoin
The cryptocurrency market is exploding in value right now… Bitcoin broke through $30,000…. And dozens of cryptos have gone up more than 1,000%… If you're ready to start capitalizing on this massive boom, legendary crypto investor Matt McCall just released a new free report, "3 Cryptos to Beat Bitcoin."
You can claim your free report by clicking here.
(By clicking you agree to receive email updates and special offers from Investor Place Media)
---
Eyes on the Prize
The stock market ended in the red zone on Monday.
Despite record-setting sessions last week, the stock market reversed its direction in its first session this week. The S&P 500 index and the Dow Jones index drifted lower as investors wait for companies to release their earnings reports later in the week. The Nasdaq index didn't fare any better. The markets expect banks to kick off the first-quarter reporting season with boosted revenues as the economy rebounds.
---
Delivering Confidence
So, what happened?
Shares of DoorDash (Ticker: DASH) were up by more than 5% on Monday. After the food delivery company reportedly enlarged its market share by more than 50% in February, the company announced plans to launch its credit card. DoorDash believes the proprietary credit card would engage more customers to DashPass, leading to a loyal user base. Although DoorDash has not selected an issuer so far, investors are confident the loyalty card would retain customers after restaurants reopen.
---
3 Monster Stocks That Could Reach New Highs in 2021
Stock market investing isn't nearly as difficult as many professionals would have you believe…The truth is that by applying a reliable and consistent strategy anyone can build a portfolio that's tailored to their particular retirement goals. To make things easier we have assembled a brand new report on how to find the best stocks and industries to invest in, along with our 3 top stocks for 2021.
Download the Stock Report Here (Free)
(By clicking you agree to receive email updates and special offers from FxTrade Group)
---
Flying Low
So what happened?
Shares of United Airlines (Ticker: UAL) were down by almost 4% on Monday. The plunge came after the airline filed regulatory documents stating that it plans to raise $10.75 billion in private loans and bonds. The company confirmed it would use part of the fresh capital to pay off its $520 million government debt. Along with the loans, United reported an expected $3.2 billion first-quarter revenue, which is $90 million lower than the analysts' consensus. Overall, investors' sentiment turned bearish toward the airliner as they raised concerns about United not recovering from the pandemic impact anytime soon.
---
Labor Battle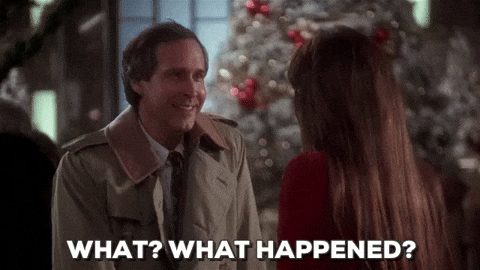 So what happened?
Amazon's (Ticker: AMZN) Bessemer warehouse workers voted against unionization.
In March, Amazon's Bessemer warehouse workers started a movement to promote unionization. Although the group claimed that creating a union would give workers a say in how Amazon conducts its business, 71% of the workers decided not to unionize. The warehouse workers stated that intermediaries are unnecessary as it is possible to solve their issues directly with the company. Along with the unnecessary middleman, the workers claimed that Amazon already offers good-enough benefits and higher-than-average starting wages in the state. After the Retail, Wholesale, and Department Store Union pointed to controversies on the election, it decided to dispute the voting outcome.
Meanwhile, Amazon stated that it is not a win for the company but simply its workers' decision. Despite the workers choosing not to unionize, policymakers from both sides of the political spectrum advocate for better working conditions. Even though the unionization movement may have failed, it could lead to new working regulations for large companies as Amazon.
If you have any questions, or suggestions let us know by emailing us at [email protected]. We look forward to hearing from you.