Cruises Are Back
Hey Scoopers,
As the U.S. stock market took a breather in observance of Memorial Day, the markets wrapped May with mixed results. — More on that in the "Overall Market" section.
Beyond the overall market, a space tourism pioneer brought back investors' confidence in May. Meanwhile, an advertising platform's stock has underperformed due to possible challenges ahead. — More on that in the "What's Up?" and "What's Down?" sections.
By the way, are you ready to go back to cruising the oceans? — More on that in the "Water Cooler" section.
But, first, here is a recap of what happened in the market yesterday:
Market Recap
U.S. markets: The stock market was closed on Monday, but indices finished May with mixed results. Scroll down to the "Overall Market" section to read more.
Cryptocurrency: After dropping under $31K per coin on the weekend, Bitcoin's decreased to $36K per coin over the Memorial Day weekend.
---
How He's Picked All Winners This Year (2021)
…Where former Hedge-fund manager, Jack Carter, reveals details on his highly effective trading strategy… It's so effective that it's currently produced a perfect 2021 (based on 14 trades, so far)… And that's not a fluke either… It also had an incredible 86% win rate in 2020. So if you want to learn details on this efficient strategy…
Then Click Here To Grab Your Seat Now
(By clicking you agree to receive email updates and special offers from DTI Trader)
---
Data Helped the Recovery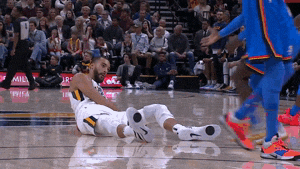 The stock market indices and U.S. investors took Monday off in observance of Memorial Day and wrapped May with mixed results.
The Nasdaq and the S&P 500 indices finished the month in the red, while the Dow had a green May. The so-called turn-around away from the new economy and towards the reopening was at full display in May.
---
More Revenue
So, what happened?
Shares of Virgin Galactic (Ticker: SPCE) were up by more than 30% in May. After its first successful test flight, the tourism pioneer brought confidence back to investors. Although experiencing multiple delays in starting its spaceship tests, Virgin confirmed rumors that it would finally begin in May. And, so it did. Following the successful 17 minutes flight above 44,000ft, the company guaranteed no more delays would happen to the following scheduled tests. Despite investors losing confidence in Virgin early this year, it seems that the company started to deliver what it promised.
---
Daily trading lessons Right to your inbox
Get 12 free stock market lessons delivered to your email from Investor's Business Daily, the leader in investing education for over 35 years. We'll cover the basics of better investing and show you how to give yourself an edge in the market.
GET FREE LESSON outside the norm.
(By clicking you agree to receive email updates and special offers from Investor's Business Daily)
---
Weak Guidance
So what happened?
Shares of The Trade Desk (Ticker: TTD) were down by more than 20% in May. Although delivering triple-digit percentage gains due to a traditional advertising shift toward digital media, the company expects challenges ahead. The digital advertising platform's challenges include Apple's (Ticker: AAPL) non-tracking advertising policy for iOS. Furthermore, Alphabet (Ticker: GOOG) is banning third-party cookies that target ads for Android users. Despite investors' belief that the company would maintain its hyper-growth profile, reality proved otherwise in 2021.
---
Back to Sail

So what happened?
Royal Caribbean (Ticker: RCL) received CDC's approval to reestablish operations.
After months of uncertainty, it seems that cruise companies are starting to come back. The so-called "test cruisers" would start sailing from Miami at the end of June. For safety purposes, the CDC requires the Caribbean and other cruise companies to require their passengers' proof of vaccination before boarding the ship. Although Florida regulators enacted a law that prevents cruise companies from requesting proof of vaccination, the cruise company has to guarantee at least 95% of the passengers took double shots. Despite still facing pandemic-related limitations, the CDC's green light could relieve cruise companies' financial sheets until life doesn't come back to normal.
If you have any questions, or suggestions let us know by emailing us at [email protected]. We look forward to hearing from you.