LG's All-In Batteries
Hey Scoopers,
The markets had a mixed day after the Chinese GDP came with weaker-than-expected results. — More on that in the "Overall Market" section.
Beyond the overall market, two biotech companies made it to the headlines. The first one makes it for receiving good news from Europe. The second one ranked high for receiving disappointing news from its clinical trials. — More on that in the "What's Up?" and "What's Down?" sections.
By the way, LG is all in for its battery business. — More on that in the "Water Cooler" section.
But, first, here is a recap of what happened in the market yesterday:
U.S. markets: The stock market ended mixed on Wednesday. Scroll down to the "Overall Market" section to read more.
Cryptocurrency: Bitcoin's price stayed at $32K per coin.
---
Last chance to get into the VOMMA Zone…
Wealth is created MUCH faster in times of crisis… like the situation we're in right now.
And… Don Kaufman believes the current VOMMA Zone is "The Big One" – the Mother of All VOMMA Zones – that can quite possibly create generational, legacy-building wealth for you in the next 18 months… even starting with just a little money.
Click here to discover for yourself how the current VOMMA Zone could create the most prosperous, positive period of time in your life!
(By clicking you agree to receive email updates and special offers from Trader News Media)
---
China Slowing Down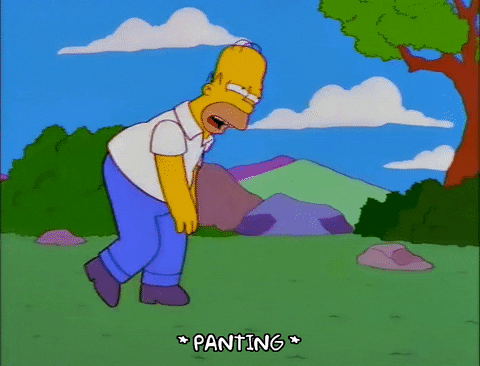 The stock market ended mostly in the red zone on Thursday.
After a weaker-than-expected Chinese GDP, investors raised concerns about a possible global growth slowdown. After its peak acceleration earlier in 2021, the second-largest world's economy expanded 7.9%. The growth is under the National Bureau of Statistics' estimate, which expected an 8% growth. China was the first economy to experience and started to recover from the COVID-19 pandemic. Therefore, other countries can use it to predict their growth.
---
Complete Authorization
So, what happened?
Shares of Moderna (Ticker: MRNA) were up by more than 5% on Thursday. Yesterday, the biotech company's stock benefited from good news regarding its COVID-19 vaccine. A top European official stated it would recommend Moderna's vaccine for a complete authorization by late next week. Furthermore, the EMA decided to authorize vaccine usage in children ages 12 to 17. A good day for Moderna.
---
Free – Digital Currency Summit 2021
During the Summit, more than 47 of the world's top digital currency insiders are gathering for an epic event. Where they will reveal the best investments for the digital currency bull run of 2021. And if you move fast, you can get access for free.
---
Disappointing Results
So what happened?
Shares of Galapagos (Ticker: GLPG) were down by more than 13% on Thursday. The dip came after the biotech company's clinical trials delivered disappointing results yesterday. Focusing on its Toledo program, the company expected to streamline a series of new drug candidates through clinical phases. However, the program has delivered disappointing data trial after trial. It seems that investors are tired of waiting for positive results.
---
LG's All-In Batteries

So what happened?
LG (Ticker: LGCOF) announced a $5.2 billion investment in its battery business. After shutting down its smartphones department, the Korean conglomerate started focusing its resources on more profitable areas. LG Energy and LG Chem together brought in more than $27 billion in revenue last year. Along with the whopping revenue, the subsidiaries sealed deals with multiple companies building a fleet of electric vehicles. Although many customers can think only of batteries for electric vehicles, LG also has factory-sized that can keep literal factories running for hours during an energy outage. LG business has the potential to solve companies' and governments' ambitious carbon-reduction goals for the future.
If you have any questions, or suggestions let us know by emailing us at members@tradestocks.com. We look forward to hearing from you.